myAAMU
Announcing SSO
Information Technology Services (ITS) is excited to announce Single Sign-On (SSO) as your new MyAAMU campus portal.
WHAT IS SSO?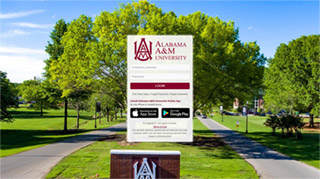 SSO allows you to log in to your Alabama A&M University applications using one username and one password to access applications eliminating the need to remember multiple sets of credentials.
Step by Step Instructions
Choose your login type:
Faculty & Staff DO NOT Change password until instructed by ITS.


All students (current, in-coming and graduates) must first register for SSO to access email, banner, etc.
Having Issues Logging into the SSO portal?
In order to view PDF files on your computer, you must have a PDF reader program installed. If you do not already have such a reader, you can download a free reader at Adobe's website: Download Adobe Acrobat Reader Software