Book Signing!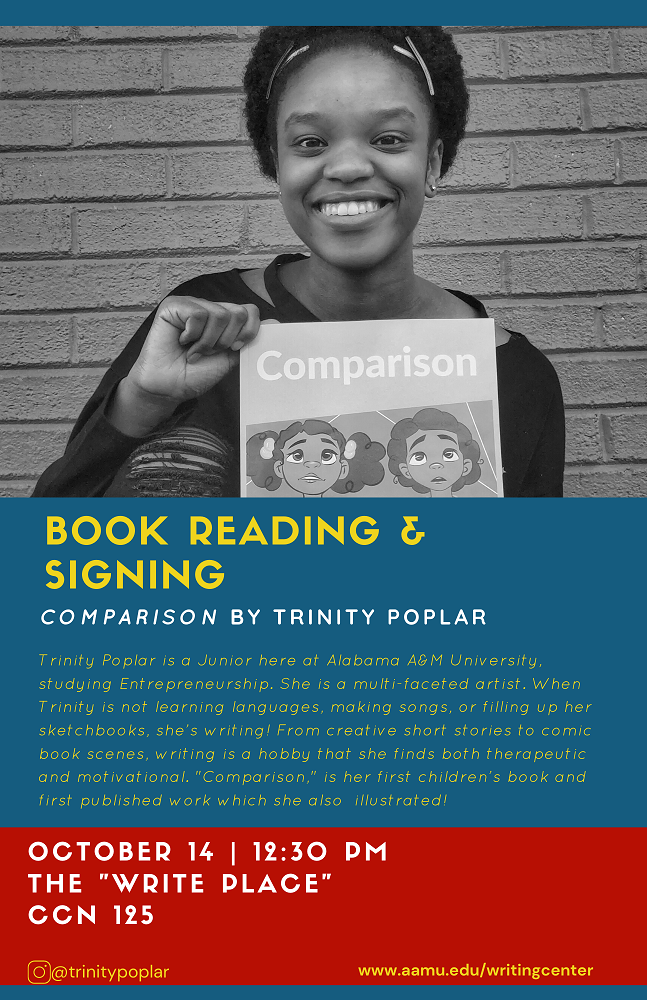 September 30, 2021
AAMU Student Author--Book Signing!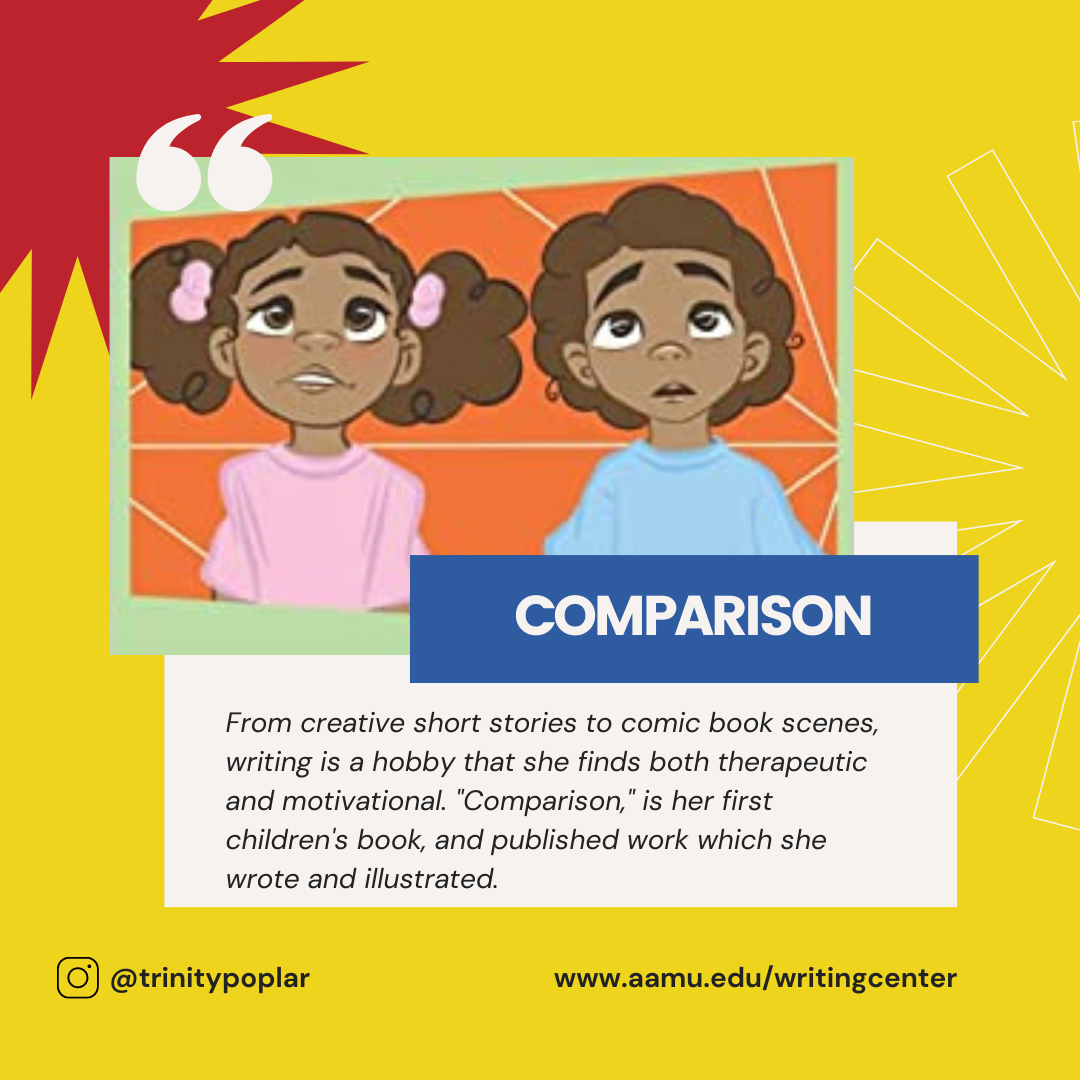 Join us at The "Write Place" in Carver Complex North, 125 for a book reading & signing of the children's book,
Comparison,
by student author Trinity Poplar
on Thursday October 14th at 12:30 pm! Trinity Poplar is a Junior here at Alabama A&M University, studying in Entrepreneurship. She is a multi-faceted artist. When Trinity is not learning languages, making songs, or filling up her sketchbooks, writing is her favorite thing to do! From creative short stories to comic book scenes, writing is a hobby that she finds both therapeutic and motivational. "Comparison," is her first children's book, and published work which she wrote and illustrated.