Come to the Write Place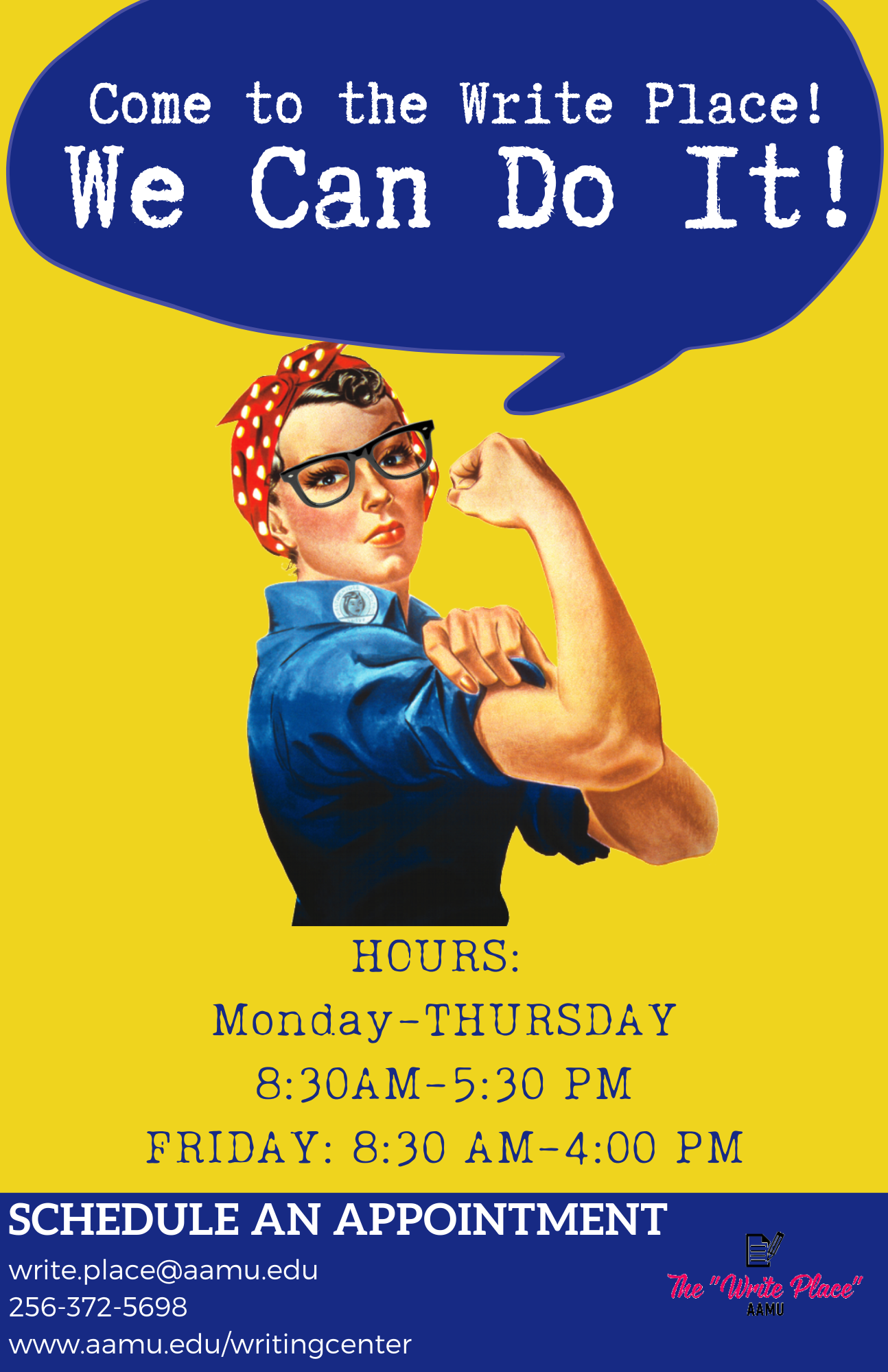 February 03, 2022
Come to the Write Place
Why should you come to the writing center? Because you don't have to write alone. We are here to help you--wherever you are in your process:
if you only have an assignment or an idea and you're not sure how to start
if you've started, but can't figure out how to say more
if you're close to the end, but want to make sure everything flows
We can help you! We also help with:
resumes
personal statements
graduate-level writing
ANY SUBJECT, ANY WRITING!
COME SEE US!