$10,000 Scholarship Opportunity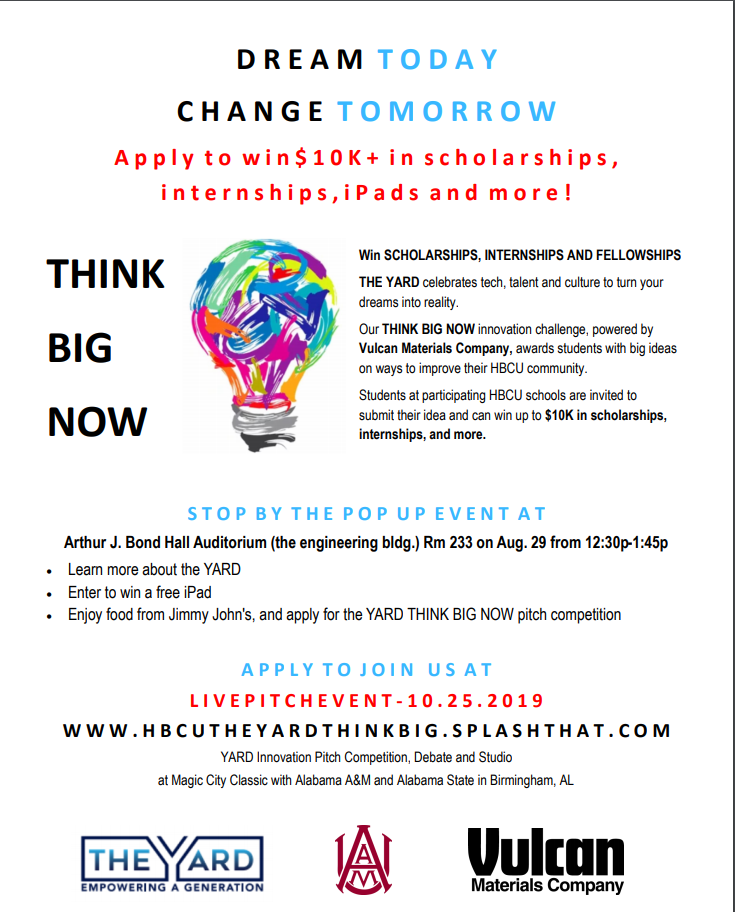 August 01, 2019
$10,000 Scholarship Opportunity
AAMU students have an amazing opportunity to compete in an event that could yield $10k in scholarships, internships and prizes! Finalists will compete with students from ASU during the Magic City Classic events.
The invitation to participate was extended to AAMU via the Office of the President.
Please help CDS to encourage students to attend the Pop Up event on
August 29 at 12:30p in the Bond Hall auditorium. They can also sign up online. For more information, contact:
Yvette S. Clayton Director, Career Development Services 101 - Patton Hall. Phone:
256.372.8182. Email:
yvette.clayton@aamu.edu
Are you a
Bulldog
seeking a career opportunity?
Are you an
employer
who wants to post an internship, co-op or career opportunity? If so, please c
lick here:
https://aamu.joinhandshake.com/
.

(
Bulldogs, log into Handshake using your bulldog email address.)