Dean's Message
Greetings from the College of Business and Public Affairs at Alabama A&M University!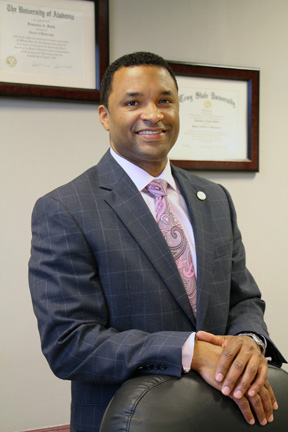 The past three years have witnessed significant growth in our college. Student enrollment has increased over 25% as we look to surpass 1,400 students. We've added 11 exceptionally qualified faculty members to our team. Recent renovations to our building have resulted in a new student activity center (The LINQ – which stands for Learn, Innovate, Network, and Question), an Experiential Learning Program Office to help students identify and secure required co-ops or internships, and an expanded MBA Program Office as we raise the quality and profile of our graduate program.
This growth comes as we remain laser-focused on our pursuit of AACSB Accreditation, the highest standard of achievement for business schools worldwide. Fewer than five percent of schools worldwide granting business degrees have earned this prestigious accreditation.
What does all this mean for our most important stakeholders, our students?
The College of Business and Public Affairs at Alabama A&M University strives to provide our students with exceptional educational experiences so they can use their expanded knowledge, skills, abilities, and confidence to become tomorrow's corporate executives, entrepreneurs, political leaders, and community change agents.
As our University mantra resoundingly proclaims, "Start Here, Go Anyway."
Delmonize "Del" Smith
Dean, College of Business and Public Affairs