Business Management Alum Featured as Founder's Day Speaker
October 30, 2018
Business Management Alum Featured as Founder's Day Speaker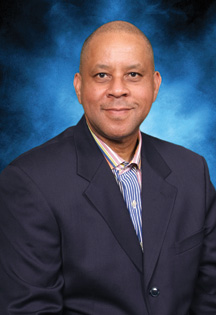 A 1981 graduate of Alabama A&M University will be the keynote speaker for its Founder's Day Convocation on Friday, May 4, at 11 a.m. at the T.M Elmore Building on the AAMU campus.
Jamal Ali is an associate account director at Burrell Communications Group, a multicultural advertising agency headquartered in Chicago, Ill.
In his leadership role in the Washington D.C.-Baltimore market, he serves as the voice of the multicultural segment with a specific emphasis on the African-American consumer.
In his 25 years of experience, he has worked on such brands as Procter & Gamble, Clorox, Burger King, General Mills, and McDonald's.
Ali also has a deep passion for protecting and saving the environment. He is an author of the book, "Black and Green: Black Insights for the Green Movement." He works to make sure the information flow, and the benefits of going green, reach the Black community.
He has worked with the Toyota Green Initiative, a project which promotes sustainability at Historically Black Colleges and Universities. He is proud to have worked with Alabama A&M in this effort.
Ali is a member of the AAMU class of 1981 with a Bachelor of Science degree in management. He earned his MBA in marketing from Indiana University.
He is a life member of the Omega Psi Phi Fraternity, Inc., and was initiated at AAMU via Nu Epsilon chapter.
In 2015, under his leadership, Nu Epsilon chapter became the first affinity group in the University's history, to endow a scholarship, donating $100,000. He and his wife Rosalind have two children, Arshad and Amirah. They reside in Alexandria, Va.