Founder's Day Celebration

Event
Join us as we celebrate the Virtual 146th Founder's Day Celebration premiering on Friday, April 30, 2021 at 2:00 PM CST.

Convocation Speaker
The speaker for the 146th Founder's Day Convocation will be Alumna Angela Redmond Debro, Esq.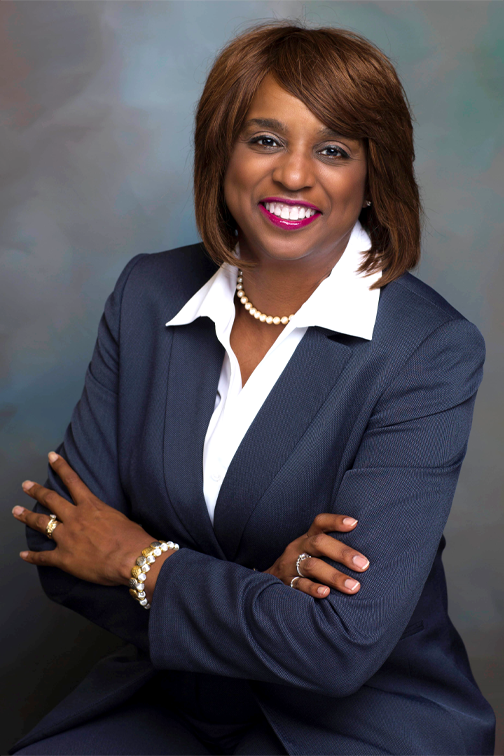 Angela Redmond Debro has over 25 years of progressive legal experience in various governmental agencies (state and federal). Currently, she serves as the General Counsel to her beloved alma mater, Alabama A&M University, in Huntsville, Alabama, where she has been serving for the past several years. As the General Counsel, she is responsible for managing all of the legal affairs at the university. She handles matters dealing with compliance with accreditation standards, NCAA compliance, employee grievances, EEOC charges of discrimination, including those under Title VII, Family Medical Leave Act compliance, real estate acquisitions, issues surrounding federal grants and contracts and patent and trademark issues. She appears as counsel of record in cases filed against the University and manages outside litigation through the use of outside legal counsel. Periodically, she meets with students on campus through seminars and mini meetings to discuss current events.
Angela is a 1991 Magna Cum Laude graduate of Alabama A&M University where she obtained a Bachelor of Science degree in Mathematics. In 1994, she obtained a Doctorate of Jurisprudence from Cumberland School of Law, Samford University. In 2020, she obtained a Masters of Law in Cybersecurity Law from the University of Maryland, Francis King Carey School of Law. She has also received training in various areas such as Grand Jury Practice, White Collar Crimes, Federal Strategies, Financial Investigations, Money Laundering, Intellectual Property Crimes, and Higher Education Law & Practice. Angela has attended Harvard University and received certificates in Educational Management and Crisis Leadership in Higher Education.
Angela's professional affiliations include membership in the Alabama State Bar, Alabama Lawyers Association, National Association of College and University Attorneys, Huntsville-Madison County Bar Association, Inc., the Dean's Advisory Board at Cumberland School of Law, Samford University, International Women's Forum – Alabama, First Missionary Baptist Church, Associate Member of Jack and Jill of America, Inc., Alpha Kappa Alpha Sorority, Inc., Junior League of Huntsville and Leadership Huntsville-Madison County (Focus 27).
A native of Greenville, Mississippi, Angela is the wife of J. Mark Debro, Esq. and the proud mother of son, John Mark, II, and daughter, Lara Page.
What can you do to support Founder's Day?
1. Post on Social Media
Post your favorite bulldog photo and caption "What Founder's Day Means To You!"
2. Watch the Founder's Day Convocation
Watch the Founder's Day Convocation - https://www.aamu.edu/campus-life/livestream.html
3. Give Back
It is the tradition for Alumni to return home to Normal's Hill and leave a financial gift in appreciation to the University. We encourage you to join this tradition by leaving a donation to the 1875 Normalite Scholarship.
There are 3 ways to give.
Online at https://secure.qgiv.com/event/146foundersday
Text-to-Give
Text 146FD to 50155 and enter your donation amount.
Complete the transaction using the link sent to you.
U.S. Mail:
Alabama A&M University
Office of Alumni Affairs
100 Drake Drive
Patton House/Welcome Center
Normal, AL 35762
Note in the memo: 146th Founder's Day
---