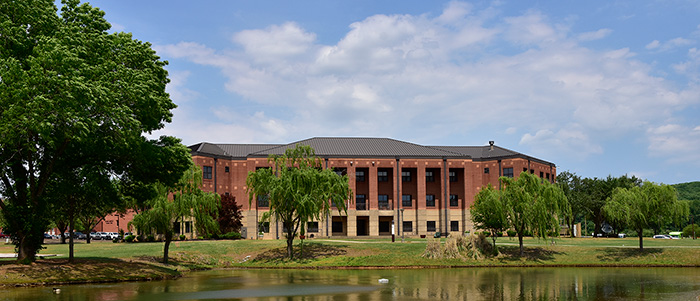 AAMU At a Glance
1873
A bill is approved in the State Legislature for the establishment of the Colored Normal School at Huntsville, a school devoted o the education of black teachers.
1875
Peyton Finley introduces twin bills in the State Board of Education to establish 4 "normal" schools for whites and 4 for blacks. Dr. William H. Councill. a former slave, founded Alabama A&M University.
1881
Institution moves to the first school-owned property on West Clinton Street (the land upon which Von Braun Center is now located) known as the Dement Place.
1885
Name changes to State Normal and Industrial School of Huntsville; state appropriations increases to $4,000; building erected for industrial training through $1,000 grant from the Slater Fund.
1890
Designation as a Land-Grant College of Alabama. School site becomes known as Normal, AL, and a post office is established. Students are called Normalites.
1896
Name changes to The State Agricultural and Mechanical College for Negroes.
1901
First honorary degree awarded.
1903
Blues great, W.C. Handy, leaves as band director.
1909
Service is Sovereignty motto introduced. Councill dies at 61. Walter Solomon Buchanan becomes president.
1910
Football program begins.
1920
Theophilis Robert Parker becomes the third president
1927
Joseph Fanning Drake becomes fourth president and institutes a massive building program.
1939
State Board of Education gives authority to offer course work on the senior college level.
1949
Name changed to Alabama A&M College.
1962
Richard David Morrison becomes fifth president.
1963
AAMU becomes fully accredited by the Southern Association for Colleges and Schools.
1969
State Board of Education adopts resolution to change name to Alabama A&M University.
1975
AAMU celebrates Centennial.
1977
Volleyball for women begins. NCAA soccer championship.
1984
Douglas Covington becomes AAMU's sixth president.
1989
Carl Harris Marbury becomes seventh president.
1990
The University holds its first Grand Reunion.
1992
David Bernard Henson becomes eighth president. First AAMU Athletic Hall of Fame Induction held.
1996
John T. Gibson is named ninth president. AAMU launches Councill Challenge Campaign. Football games return to campus.
2000
AAMU observes its 125th anniversary celebration.
2001
AAMU's funding efforts earn it the distinction of lead institution in the Tom Joyner Foundation/HBCU program.
2006
Robert R. Jennings becomes tenth president.
2009
Andrew Hugine, Jr., becomes the eleventh president.
2013
AAMU hosts 75th anniversary of Alpha Kappa Mu National Honor Society.
2018
Erected the New Student Residence Hall