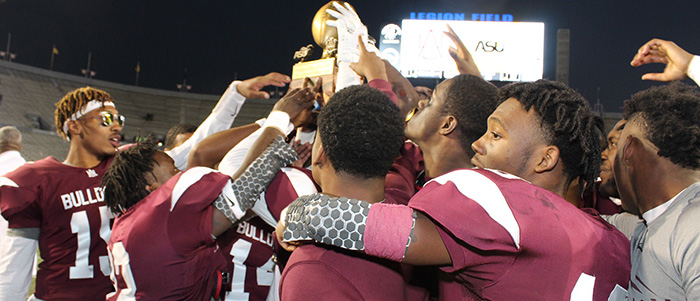 Athletics at Alabama A&M
The administration and staff of the Department of Athletics espouses a student-centered philosophy, which ranks academic achievement as the number one priority for its student-athletes
Toward this end, the Department of Athletics is committed to providing a comprehensive and inclusive intercollegiate and intramural athletics program for men and women, which further promotes the academic, sportsmanship, and total development of the student-athletes.
Embodied within this mission is the concept of an effective athletics program which values success in competition, success in academic and personal development of student-athletes, success in graduating student-athletes, success in fully maintaining compliance with the rules of the National Collegiate Athletic Association (NCAA), the Southwestern Athletic Conference (SWAC), and Title IX.
Visit the AAMU Athletic Website at www.aamusports.com
Magic City Classic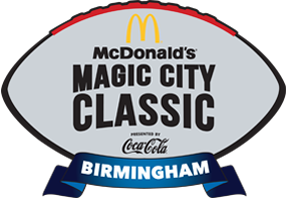 Fight Song
Lyrics
Stand up and cheer
Cheer loud and long for Dear Old Normal
For today we raise
The Maroon above all others
Our noble team now is fighting
Is fighting hard to win the fray
We've got the win
We're sure to win
For this is Dear Old Normal's day.
Fight! Fight! Fight!