United Way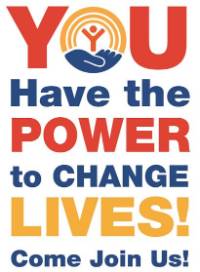 Our annual United Way Campaign starts Thursday, November 7, and will run through Thursday, November 21.
For 76 years, United Way of Madison County has lifted spirits and raised the standard of living in our community. United Way helps people in every season of life – developing children and youth to their full potential, strengthening families and neighborhoods, helping seniors remain independent and supporting people rebuilding their lives. United Way strategically focuses on three areas: Education, Financial Stability and Health with every dollar invested in 27 agencies spanning across 35 programs.
AAMU has enjoyed a successful relationship with United Way of Madison County, and we are looking forward to building upon last year's success. You will be called again to help reach our goal of $50,000.00.
Each of you will receive a pledge form that you can use to make your contribution in the form of a check, a monthly payroll deduction, or cash. The pink copy of the form is your receipt. We will accept any amount you wish to donate. Review your brochure to see how even small contributions can make a HUGE difference in the lives of so many. However, it goes without saying that the bigger the contribution, the bigger the impact.
In addition to the annual fundraising, AAMU seeks 100% participation in the campaign. Any amount you wish to donate will be graciously accepted. All departments with 100% participation and individual donations of $200 or greater, receive special recognition.
A representative from your unit will accept your money between the dates November 7-21. You may give to a specific agency or give in general and allow the United Way to distribute your funds across the board. Checks should be made to: United Way of Madison County. If you have any questions about the United Way Campaign, please do not hesitate to contact your United Way Steering Committee members: Ursula Brooks, LaNisha Leslie, Tarsha Lockhart, Annette Mohan or Courtney Moore.
Through our contributions, we can help support United Way and our community in this year's 2019 Alabama A&M University Campaign.
Thank you in advance for your contributions.
2019 United Way Campaign Chairpersons: Tarsha Lockhart and Ursula Brooks