Alumni of the Year
2018 – 2019 Alumni of the Year Award was presented to Alumna, Ms. Erica L. McClain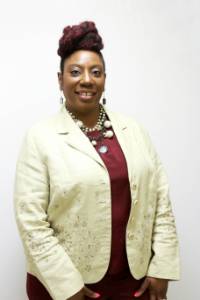 Erica L. McClain is a proud graduate of Alabama A&M University, where she received a Bachelor of Science degree in business administration with a concentration in logistics and procurement in 1991. She also received a Master of Science degree in management with a concentration in contract management from Florida Institute of Technology.
Ms. McClain is a contract specialist with the U.S. Army Contracting Command at Redstone Arsenal, Ala. McClain contracts for major weapon systems and subsystems, components, ancillary equipment, supplies, and services.
The Birmingham, Ala., native is a life member of the Alabama A&M University Alumni Association, Inc., and currently serves as the hospitality chair. In this capacity, she is responsible for sending expressions to members and/or in support of the families of deceased members.
The Normalite is the recipient of several awards for her work in the AAMU Association, Inc., and the Huntsville-Madison County Alumni Chapter. Her service and leadership continues throughout the community through volunteer work at many charitable organizations, including the North Alabama Sickle Cell Foundation, NAACP Reading STEP Program and other nonprofit organizations. She is a Board Member of the Art City Institute and Foundation (ACIF) and serves as the church secretary of Little Elk Missionary Baptist in Athens, Ala. She is the daughter of Ms. Elaine M. Terry and the late Mr. Wilbert McClain of Birmingham, Ala.
Moreover, McClain is a generous financial supporter of the University and the Alumni Association and is instrumental in raising awareness of the importance of giving back and becoming a member of the AAMU Alumni Association, Inc. She has mentored students attending AAMU and believes helping and supporting students is the key to developing a dedicated Alumni base.