Director of Athletics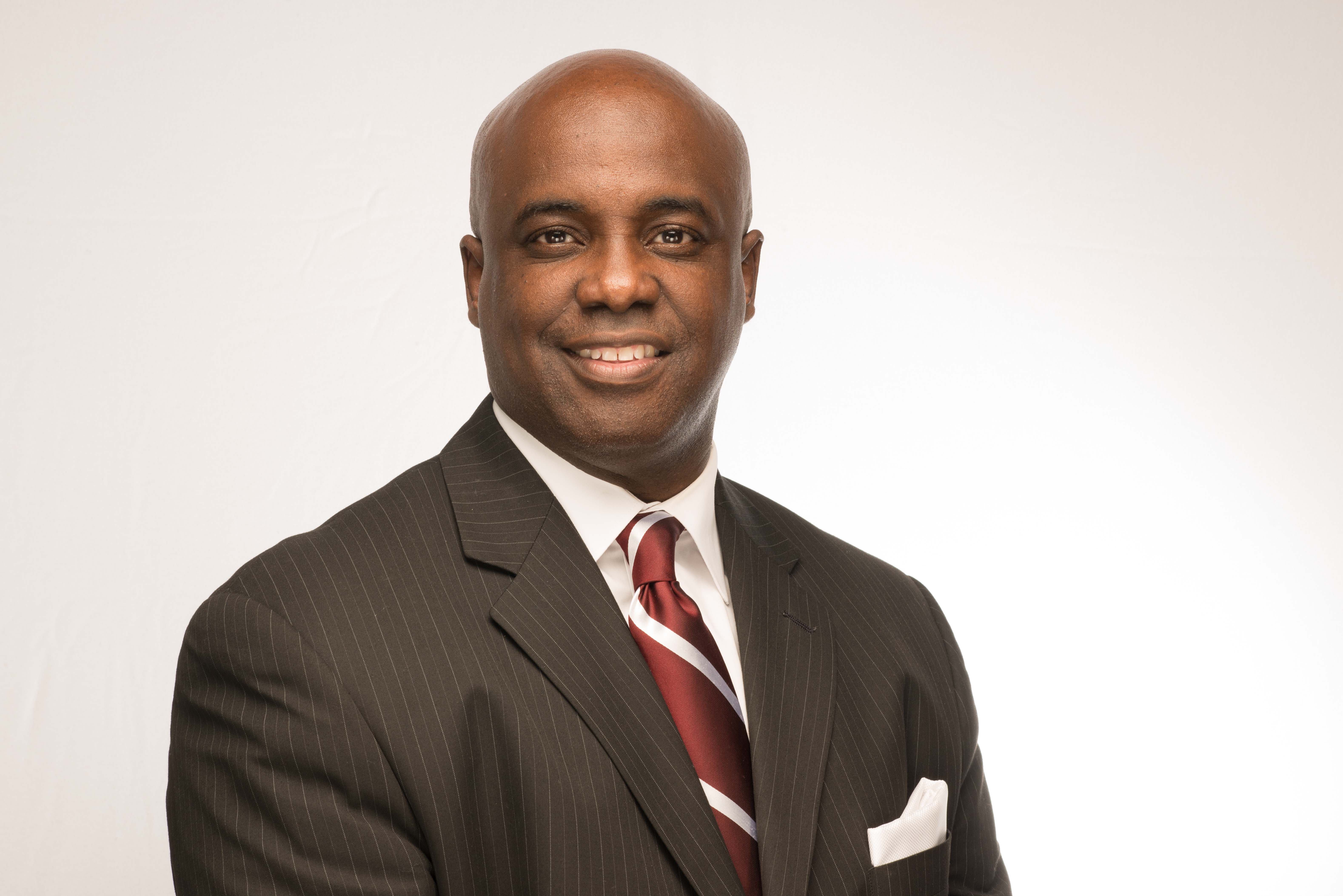 A new era for Alabama A&M Athletics began on June 4, 2012 when President Dr. Andrew Hugine Jr. introduced Bryan Hicks as the university's Director of Athletics.
Hicks returned to his alma mater after serving as Missouri State's Associate Athletic Director for Student Development from 2009-2012.
Prior to his arrival in Springfield, Hicks spent 13 years at the University of Louisville as an academic advisor for athletics, compliance coordinator, Associate Director for Academic Services, and the last five years as Assistant Athletic Director for Academics, overseeing the academic responsibility for the university's football program, Papa John Cardinal Stadium computer lab, and other team operations.
Hicks also worked as an assistant coach for men's basketball and multicultural admission coordinator at Warner Pacific College in Portland, Oregon.
The Huntsville native played college basketball and baseball at Tuskegee before returning to his hometown to earn a bachelor's degree in marketing from Alabama A&M in 1992.
In 1996, Hicks earned his master's degree in public administration (MPA) from Portland State.
When Hicks returned to Alabama A&M in 2012 as Director of Athletics, he set the tone early for excellence in all phases of the department's operations.
In his first six months back on "The Hill," Hicks coordinated renovations and upgrades of the football facilities at Louis Crews Stadium and Hobson Field House, along with facility renovations and upgrades of the men's and women's basketball locker rooms and the men's and women's tennis courts.
In addition, since Hicks' return to Alabama A&M, the university partnered with the City of Huntsville and the Huntsville City Schools Board of Education for the purchase of new artificial field turf for Louis Crews Stadium. This agreement included the usage of Louis Crews Stadium for high school and middle school football games.
Now in his sixth year at Alabama A&M, Hicks continues to work at bringing state-of-the-art facilities to the university's campus.
In 2018, the university completed a marketing, video and display scoreboard project at Louis Crews Stadium. The scoreboard project was a culmination of a year-long fundraising drive through which more than one-million dollars was raised to erect the structure, along with a new digital marquee on Memorial Parkway which will provide advertising opportunities to some 50,000 motorists daily.
Hicks also has worked to enhance the Alabama A&M brand by scheduling FBS programs in football from the Group of 5 conferences. Alabama A&M played Auburn in 2012 and 2016. The Bulldogs also played Georgia Tech in 2013, Vanderbilt in 2017 and Cincinnati in 2018.
Hicks' priorities for Alabama A&M's athletic department are to put the student-athletes first, be fiscally responsible, maintain NCAA compliance, win conference championships, and, most importantly, to exude class in all of those areas.
Hicks completed executive level career development with Collegiate Athletics Leadership Symposium (2011, 2012) and the NCAA Leadership Institute for Ethnic Minority Males (2002). He was Director for the 2012 Missouri Valley Baseball Tournament and sat on the Board of Directors for the Urban League of Portland, Oregon.
Hicks is a member of the National Association of Collegiate Directors of Athletics, Black Coaches and Administrators, National Association of Academic Advisors for Athletics, and Kappa Alpha Psi Fraternity, Inc.
Hicks and his wife, Kellie, are the parents of three children: Hailey, Sydney and Garrett.