Protect Your Identity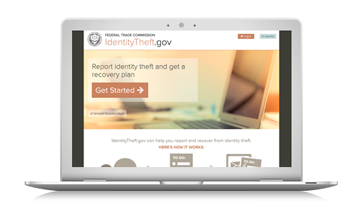 These websites provide information on steps you can take to protect your credit and identity.
Protect Yourself From Identity Theft
Simple guidelines to prevent identity theft.
Government Identify-Theft Site
The federal government's one-stop resource to help you report and recover from identity theft.
Privacy Rights Clearinghouse
A nonprofit consumer organization with a two-part mission to empower and raise awareness of consumer information privacy issues and consumer advocacy.
Social Security Administration
The Social Security Administration is the government agency responsible for issuing and managing SSNs. It also links to two useful fact sheets:
Fact Sheet: When Someone Misuses Your Number (05-10064)
Fact Sheet: Social Security-Your Number and Card (05-10002)