Amazon Business Accounts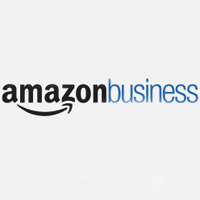 June 08, 2017
Amazon Business Accounts
TO: All Departments
FROM: Tim Thornton, Director of Purchasing
DATE: June 8, 2017
SUBJECT: AMAZON BUSINESS ACCOUNTS THROUGH U.S. COMMUNITIES JPA
The Purchasing Department is pleased to announce that Alabama A&M University (AAMU) has established a strategic partnership with Amazon Business through the U.S. Communities Joint Purchasing Agreement (JPA) that will streamline the way the University does business with Amazon. Amazon Business has been provided an extensive listing of AAMU personnel to establish as users of this business account. The University's purchasing procedures still apply. Users must submit requisitions for items, have the requisitions approved, Purchasing will issue the purchase order contingent upon receipt of all required supporting documentation, and Purchasing will approve orders submitted in Amazon Business for order fulfillment. Users should login to their Amazon Business accounts to generate quotes to use in creating the Banner requisition. Technology Request Forms are still required for all technology items. Per the State of Alabama Department of Examiners of Public Accounts Education Division, Disclosure Statements will not be needed for purchases greater than or equal to $5,000 for all Amazon Business purchases through this U.S. Communities Joint Purchasing Agreement.
Through Amazon Business, you will have immediate access to:
- Free Shipping on orders over $49 (exceptions apply): learn more
- Business pricing and quantity discounts on a growing selection of items
- Enhanced search and browse functionality
- Access to a specialized Customer Service team
Effective immediately, your work-related Amazon spending should be conducted through an official AAMU Amazon Business account.
Your Action Items:
1. Please look for an email invitation to join the Amazon Business Account.
2. Accept your invite online within 7 days as the invites do expire.
3. If you have any issues please call Amazon Business Customer Service at 866-486-2360.
Note: If you have ever used your aamu.edu e-mail address to shop on Amazon for any personal and/or business use, please take the steps outlined in the attached First-Time User Instructions.