Small Farms Research Center
The Small Farm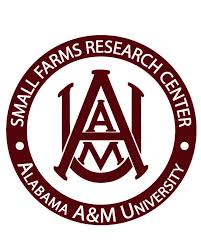 s Research Center at Alabama A&M University (AAMU) conducts and promotes interdisciplinary research on the economic and social development of limited resource, new and beginning farmers and ranchers and rural entrepreneurs in Alabama's underserved communities.
Our research focuses on risk management, food safety, land use, quality of life, and methods for studying small farms and policies for stimulating their development. We seek to advance our understanding of socioeconomic processes and our ability to explain state and county differences in rates of growth and levels of development.
Our goal is to create learning opportunities and to provide research support for those engaged in small farm and community development research, and to bring together scholars from across campus and around the nation to create an intellectually rich environment for the conduct of small farm and community development research. We sponsor seminars, workshops, and conferences, providing a forum for exchanging ideas and discussing small farms and community development research and issues.
Resources
Contact Us
Small Farms Research Center
Phone: 256-372-4970
Fax: 256-372-5517
Dawson Extension Bldg., Room 316
In order to view PDF files on your computer, you must have a PDF reader program installed. If you do not already have such a reader, you can download a free reader at Adobe's website: Download Adobe Acrobat Reader Software