Youth Motivation Task Force Outreach Program
For more than 48 years, the Youth Motivation Task Force (YMTF) Outreach Program at AAMU has provided professionals from various backgrounds – many of whom are AAMU alumni – an opportunity to interact with students within the classroom and to introduce them to careers within the private and public sectors. Teams of two to four professionals visit classrooms across campus, where they share career advice, trials, words of wisdom and encouragement. Through their personal accomplishments, YMTF consultants show, first-hand, the personal and professional rewards that can be reaped from earning a college degree.
Current Event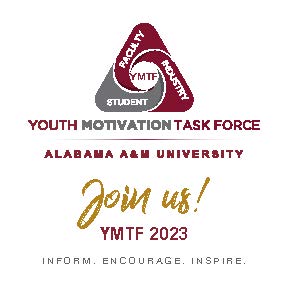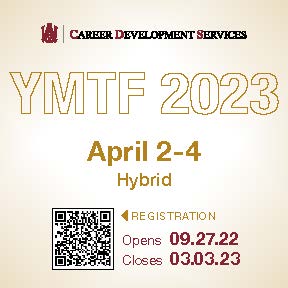 Youth Motivation Task Force
Alabama A&M University
Join Us!
YMTF 2023
Inform. Encourage. Inspire.
Career Development Services
YMTF 2023
April 2-4
Hybrid
Registration
Opens 09.27.22
Closes 03.03.23
Contact Us
In order to view PDF files on your computer, you must have a PDF reader program installed. If you do not already have such a reader, you can download a free reader at Adobe's website: Download Adobe Acrobat Reader Software