Master of Business Administration
The Master of Business Administration (MBA) program is an interdisciplinary program in business for students who want to advance their careers in management and leadership roles in their organizations. The MBA Program offered through College of Business and Public Affairs at Alabama A&M University is a working adults-friendly program.
In this program, students gain practical knowledge and skills through our relevant business education in disciplines such as Accounting, Finance, Marketing, and Management. The core MBA curriculum prepares students for their career advancement in the future.
Besides the general MBA program, Logistics and Supply Chain Management (LSM) and Human Resources Management (HR Management) are the two areas of specialization for students seeking intensive training so that they can seek future employment opportunities related to these areas.
To complete the MBA program at Alabama A&M University, it is required to complete 33 to 36 credit hours of course studies. Students who are applying directly from the Undergraduate Programs are encouraged to have a learning opportunity (ELO) type of work experience.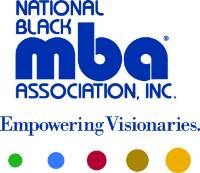 Contact Us
MBA Programs
New School of Business (NSB), Room 301