Faculty and Staff
Stephanie Allen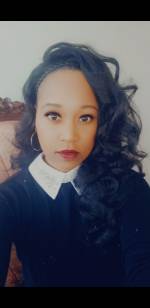 Degrees Earned
Alabama A&M University
Masters of Education
University of Alabama Huntsville
M.A. History
Alabama A&M University
B.S. Social Sciences
Research Interests
Effective Andragogical Methodologies, Strategies for Effective Online Teaching, Inclusive History Education
Areas of Teaching
World History, African American History, Geography
Biography
Stephanie N. Allen, an alumna of Alabama A&M University and recipient of the Fulbright-Hays Seminars Abroad Grant, has taught in the Department of Social Sciences since 2005. Stephanie remains committed to preparing HBCU students to "show up and show out" in the community and in the workforce. She finds continual inspiration in the words of Marcus Garvey (as paraphrased by Bob Marley), "Emancipate yourself from mental slavery, none but ourselves can free our minds."
She thrives on the energy of the classroom and enjoys exploring history with her students. Stephanie brings her effervescent personality to each lecture and entertains her students while teaching them the historical content and study skills necessary to be successful in their major courses. She sprinkles happiness like glitter and her students leave class inspired to make a difference in the lives of others.
Kathryn Bruton
Donna Burnell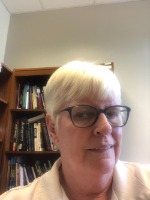 Degrees Earned
University of Alabama Huntsville
M.A. Public Affairs
University of Florida
B.A. Psychology
Research Interests
Social Justice, Social Change, Social Theory, Population
Biography
I grew up in the Northeast part of the country. My parents were from New Jersey. I spent many years in Gainesville, Florida and then Dunedin, Florida. I have worked in medicine, government, teaching, a botanical garden, and as co-owner of a print shop. My personal interests are politics, anything post-apocalyptic, and futurism.
Tim Butzer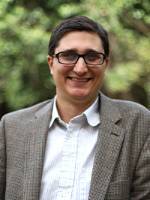 Degrees Earned
University of California, Santa Barbara
Ph.D. Philosophy
Miami University
M.A. Philosophy
University of Colorado
B.A. Double major in Philosophy and Literature
Research Interests
Epistemology, Perception, Philosophy of Mind
Biography
I am a philosopher who works primarily in epistemology and the philosophy of mind. I am most interested in how our perceptual experiences succeed in justifying our beliefs about the world. I obtained my Ph.D. in philosophy from the University of California Santa Barbara in 2015. I then spent six years teaching philosophy at the University of Alabama before joining Alabama A&M in 2021. My work has appeared in the following peer-reviewed journals: Philosophical Studies, Erkenntnis, and Dialectica.
Dana Caldemeyer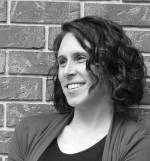 Degrees Earned
University of Kentucky
Ph.D. History
West Virginia University
M.A. History
University of Evansville
B.A. History
Research Interests
Labor and working-class studies, capitalism, rural industrialization, and agriculture in the late nineteenth and early twentieth century.
Biography
Dr. Dana Caldemeyer is an assistant professor of history at Alabama A&M University. Her research interests include labor and working-class history and capitalism, especially in rural industrializing areas. Her most recent book, Union Renegades: Miners, Capitalism, and Organizing in the Gilded Age (University of Illinois Press, 2021), explores the problems rural workers faced and the reasons that sometimes prevented them from joining or fully committing to unions in the late nineteenth century.
Yvonne Edwards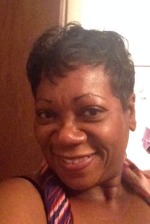 Reyna Esquivel-King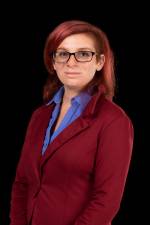 Degrees Earned
Ohio State University
Ph.D. Major field is Latin American history. Minor fields in women, gender, and sexuality history and Latin American film studies.
New York University
M.A. History and Women and Women and Gender History
University of Michigan
B.A. History and Social Studies
Research Interests
Mexican history, cultural studies, film, censorship, cultural politics, race and gender in popular culture, U.S.-Latin American relations, African and Jewish diasporas in Latin America.
Biography
Dr. Esquivel-King was born in Los Angeles and raised in the Detroit metro region of the state of Michigan. She earned her B.A. from the University of Michigan and her M.A. from New York University. She completed her PhD in history at the Ohio State University. Her interests are Latin American and Latinx history. She focused her doctoral research on Mexican film censorship history and it's relationship to socio political issues of the Mexican Revolution. She currently resides in Huntsville with her loving husband and pets.
Kandice Eubanks
Sean Halverson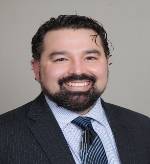 Degrees Earned
Mississippi State University
Ph.D. American History
University of Wisconsin-Milwaukee
M.A. History
University of Wisconsin-Oshkosh
B.A. History
Research Interests
Early American history, the Atlantic World, military history, political history, environmental history/frontier
Biography
Dr. Halverson is an assistant professor of history at Alabama A & M University. He earned his Bachelor of Arts degree at the University of Wisconsin-Oshkosh in History, a Master of Arts degree from the University of Wisconsin-Milwaukee in History, and a doctorate in U.S. History from Mississippi State University. He specializes in Early American History in the Atlantic World and has published several articles in peer-reviewed journals. Some of his most recent articles have appeared in the journals Early American Studies: An Interdisciplinary Journal, Huntsville Historical Review, and Intelligence and National Security. Halverson has presented scholarly papers at a number of regional and national conferences. He has a strong passion for teaching and teaches a wide range of classes at Alabama A & M University, including undergraduate and graduate courses. In his free time, he enjoys the outdoors, hunting, fishing, biking, ice skating, listening to music, reading, and spending time with his friends and family.
Sheri Jenkins Keenan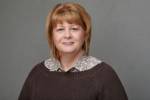 Degrees Earned
University of Southern Mississippi
Ph.D. Criminal Justice
Jackson State University
M.S. Criminal Justice
University of Alabama, Birmingham
B.S. Criminal Justice
University of Alabama, Birmingham
B.A. Sociology
Research Interests
Policing special populations with an emphasis on juveniles: delinquency, mental illness, school safety, school-to-prison pipeline, gangs/threat groups, Adverse Childhood Experiences (ACEs), and juvenile justice program evaluation.
Biography
Sheri Jenkins Keenan is an Associate Professor of Criminal Justice in the Department of Social Sciences at Alabama A & M University. She holds a Ph.D. in Criminal Justice, Master of Science and Bachelor of Science in Criminal Justice, and a Bachelor of Arts in Sociology. Dr. Keenan has 14 years of experience in law enforcement. Her research interests focus on policing special populations with an emphasis on juveniles: delinquency, mental illness, school safety, school-to-prison pipeline, gangs/threat groups, Adverse Childhood Experiences (ACEs), and juvenile justice program evaluation. Dr. Keenan's publications deal with such areas as K12 tracking, school violence, zero tolerance policies, school resources officers (SROs), nature and extent of mental health moving through the juvenile justice system, juvenile drug courts, transfer/waiver, bullying/cyber-bullying, gang violence, and rational choice theory. Dr. Keenan has an accomplished grant record, is a member of several state, regional, and national professional organizations, serves on numerous local advisory committees and boards, and is a state certified ACEs trainer. Dr. Keenan is a LIFETIME member of SCJA.
Emerald Jones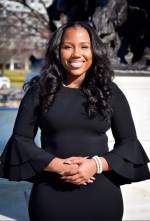 Degrees Earned
Howard University
Ph.D. Sociology and Criminology; minor in Social work
Fayetteville State University
M.A. Sociology; minor Social Work
Fayetteville State University
B.A. Psychology
Research Interests
Social Inequality, The Criminal Justice System, Mass Incarceration, Juvenile Delinquency, Deviant Behavior
Biography
Dr. Emerald Jones, a Charlotte, North Carolina native, is a recent graduate of Howard University focusing on the areas of criminology and social inequality. She received her master's degree in Sociology from Fayetteville State University and a bachelor's degree in Psychology from Fayetteville State University. Her research - which focuses on mass incarceration, social inequality, racial discrimination, and occupational inequality - explores how race and gender play a major role in the judicial system. Her dissertation was entitled "Investigating the Differences in The Use of Stop, Question, & Frisk for Black and White Women." Dr. Jones looked at data from New York City and the likelihood of Black women being stopped in relation to White women. The research findings indicated that Black young and older women were stopped, question, and frisked more than White women. She also recently was inducted into Yale's Bouchet Honor Society for outstanding scholarly achievement.
Svetlana Jovanov
Devyn Keith
Doris Krakrafaa-Bestman
Mary Laska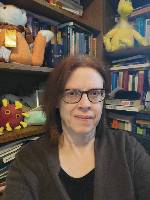 Degrees Earned
Earnest Limbo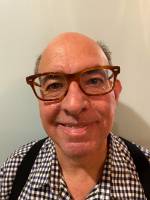 Degrees Earned
University of Mississippi
Ph.D.
University of Chicago
Master of Divinity
DePauw Iniversity
B.A. Double major in religion and history
Research Interests
American History, History of Religion in America, Civil Rights Movement, African American history, Slavery in the New World
Gregg Nozum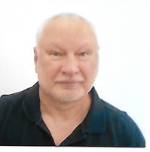 Degrees Earned
Duquesne University School of Law
J.D. Law
West Virginia University
M.P.A. Public Administration
West Virginia University
B.A. Political Science
Research Interests
Criminal Law, Evidence, Criminology, Criminal Justice Administration and Organizations, Drug Laws and Enforcement, Terrorism, and Homeland Security.
Biography
Served as an officer in the US Navy JAG Corps from 1984-1988 with experience defending and prosecuting service members under the UCMJ; Served as a Special Agent with the US Drug Enforcement Administration from 1988-2012 with extensive enforcement experience domestically and overseas to include three deployments to Afghanistan 2005-2007, Retired in 2012; Assistant Professor at Western Illinois University, LEJA Program, 2012-2016; Moved to Huntsville area in 2016.
Michael Orok
Degrees Earned
Atlanta University ( now Clark Atlanta)
Ph.D. Political Science
Central Michigan University
M.A. Management and Supervision (Public Administration)
Central State University
B.A. Political Science
Research Interests
Public Policy and Analysis, Global Politics, Entrepreneurship, Community and Economic Development, Strategic Planning & Organizational Development
Teaching Areas
Graduate Courses in Public Administration, International Relations, Comparative Government, U.S. Foreign Policy, African/ African American & Diaspora Politics, American Government, Urban Politics
Biography
Douglas Turner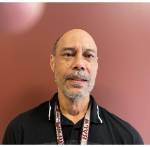 Degress Earned
Atlanta University
A.B.D.
Cornell University
M.P.S.
Carleton College
B.A.
Teaching Areas
American government, State and Local government, International Relations, Black politics
Biography
Born and raised in Pasadena, CA. I have worked at Alabama A&M University since 1984. In addition to teaching, I also host and produce a jazz show for WJAB 90.9FM, which has aired locally for over 30 years. The show has been nationally syndicated for the last eight years by the African American Public Radio Consortium and NPR. I am also a freelance writer who has published articles on politics and music in local, regional, national, and international publications.
Kenyatta Walker
Degrees Earned
Alabama State University
M.A. History
Alabama State University
B.A. History
Georgia Southwester State University
B.A. Political Science with a minor in Sociology
Research Interests
African American History, African Diaspora, Civil Rights, Rennaissance and Reformation
Biography
Michael Walker
Degrees Earned
Birmingham School of Law
J.D.
Auburn University at Montgomery
M.A. Justice and Public Safety
Alabama A&M University
B.A. Political Science
Teaching Areas
Introduction to Criminal Justice, Criminal Law, Criminal Procedure, Rules of Evidence in Criminal Cases, Police Administration, Criminal Justice Administration, Criminology
Biography
Michael is a retired Certified Law Enforcement Executive with over thirty years law enforcement experience. He served with the Huntsville Police Department as a Recruiter, Polygraph Examiner, Community Relations Officer and Shift Supervisor. Michael is a former Director of Public Safety/Chief of Police at Alabama A&M University and former Chief of Police for The Town of Triana Police Department. He is a member of the Alabama State Bar and has been practicing law since 2002; he concentrates his law practice in the areas of; Criminal, Family and Probate Law. Michael joined the faculty of Alabama A&M University in August 2015.
John White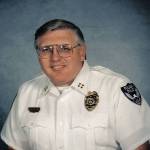 Degrees Earned
Tennessee State University
Ph. D. Public Administration
Middle Tennessee University/Tennessee State University
Masters of Criminal Justice
University of North Alabama
B.S. in Law Enforcement
Teaching Areas
Public Administration and Criminal Justice
Biography
Reserve Police Officer, Vallejo, Ca. 1969 – 1972
Police Officer, Pulaski Police Dept., Pulaski, TN. Patrolman, detective, and Assistant Chief, 1972-2000
Adjunct Professor, Cumberland University, 1985 – 1997, taught Criminal Justice and Masters level Public Administration
Associate Professor, Program Coordinator for Criminal Justice and Division Chair for Social Sciences Martin Methodist College, 1997 – 2016
Co-founder of Tennessee Law Enforcement Training Officer Association, 1981 – 1998 (past Sectary Treasurer and President (1983 – 1984)
Elected Representative (Dist. 7) Giles County Commission, Tennessee, 1998 - 2002 (Chairman of the Commission 1999 - 2002)
Commissioner for Peace Officers Standards and Training Commission of Tennessee (4 year appointment).
Kenneth Whitman
Degrees Earned
Walden University
Ph.D. Public Policy and Administration
Cal State University, Sacremento
M.S. Criminal Justice
Cal State University, Hayward
M.P.A.
Cal State University, Hayward
B.A., Political Science
Los Medanos College
A.S. Biological Science
Laney College
A.A. Social Science
Research Interests
Penal systems, Recidivism, Rehabilitation programs, Public Policy and Law, Corrections
Biography
Dr. Whitman began his military career in 1974, serving in the United States Navy. He served as an Aviation Electronics Technician, Air Crewman, and Aviation Maintenance Officer. He served 22 years in the Naval Reserve until transferring to the Air Force where he served as an Intelligence Officer and Squadron Commander. Dr. Whitman joined the Oakland Police Department, Oakland, California, in 1982. During his tenure with the Oakland Police Department, he served as a Field Training Officer (F.T.O), Detective Sergeant, In-Service-Training Sergeant, Communications Sergeant, Hazardous Material Investigator, Arson Investigator, Watch Commander, Robbery and Felony Assault Commander and Jail Commander. He received specialized training in Hazardous Material, Electronic Surveillance from the Department of Justice, Arson Investigation, and FBI Post Blast Investigation.