SeniorGift
Pay It Forward Senior Gift

Congratulations on your upcoming graduation!
As you prepare to say farewell to campus you have a special opportunity to be a part of the "Pay It Forward" Senior Class Gift. It's a new tradition of giving that connects you, our newest alumni, to the next generation for students who will follow in your footsteps.
Members of the senior class who support the "Pay It Forward" Class Gift will be recognized for their generosity! By making a gift of $20.21, you will receive a special giving cord to wear at Commencement to symbolize your gift to future Bulldogs.
The two-color intertwined cord in maroon and white represents PREPARATION and VICTORY.
Pick-up dates for cord is Every Friday from 9 AM - 12 Noon. To keep in line with the social distance order, we will use a drive-in procedure.
Simply pull into the parking lot of 116 Chase Road. The house is directly across the street from the main entry of campus on Chase Road.
Dial 256-372-5287 and someone will bring your cord to your car.
Please have your ID an proof of donation on hand.
Deadline for cord pick-up is Friday, April 23, 2021.
If you are out of town, please contact our office to make arrangements to mail your cord.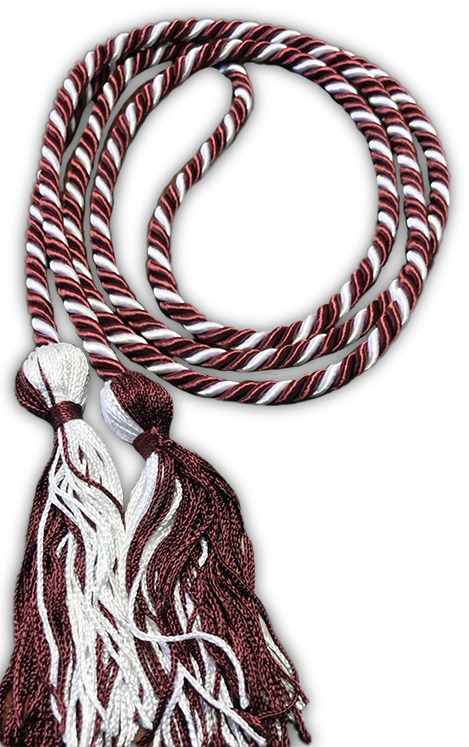 For additional information, call 256-372-5285 or email alumniaffairs@bulldogs.aamu.edu.