Photo Voter Identification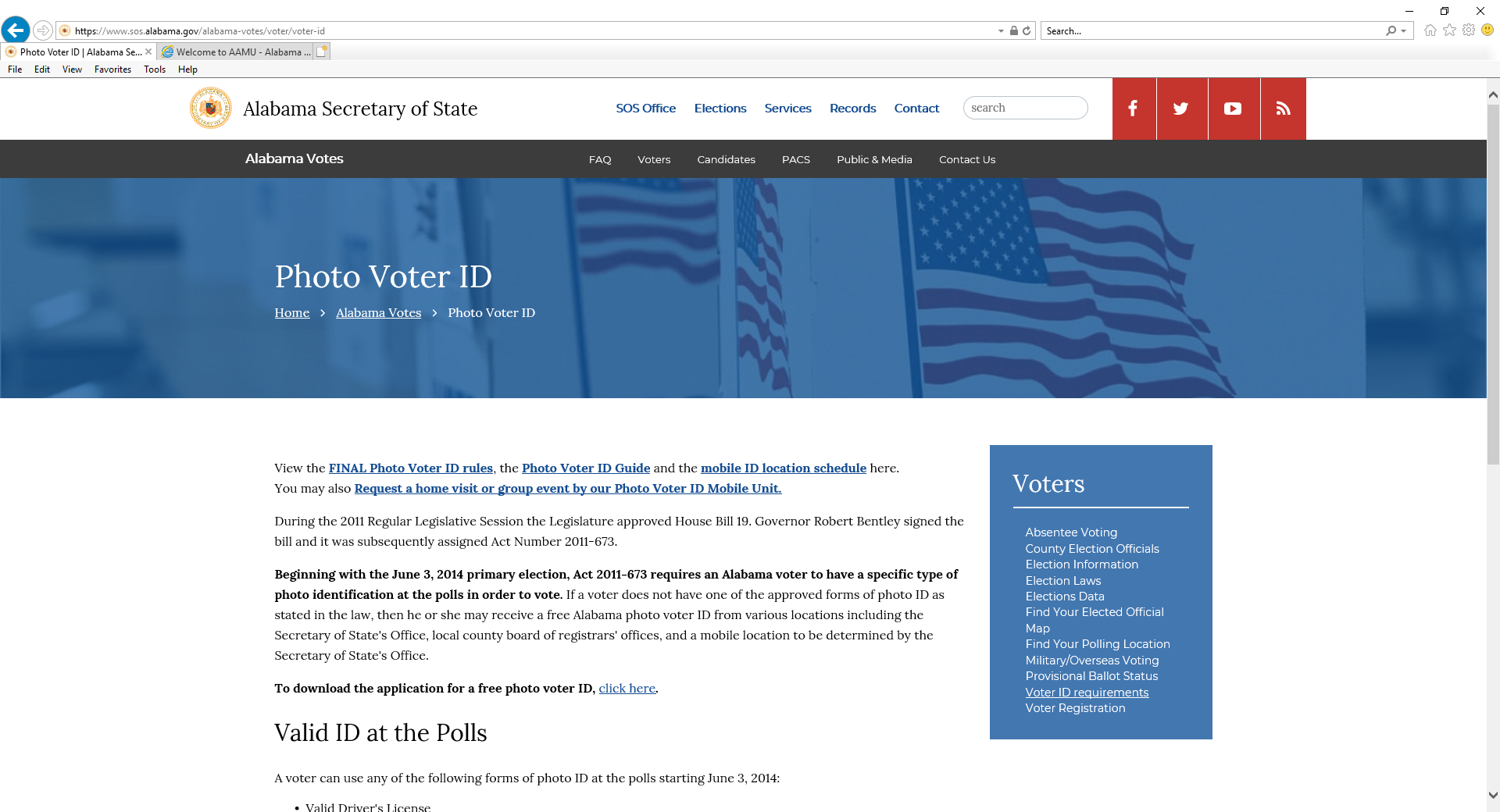 A voter can use any of the following forms of photo ID at the polls:

Valid Driver's License
Valid Non-driver ID
Valid Alabama Photo Voter ID
Valid State Issued ID (Alabama or any other state)
Valid Federal Issued ID
Valid US Passport
Valid Employee ID from Federal Government, State of Alabama, County Government, Municipality, Board, Authority, or other entity of this state
Valid student or employee ID from a college or university in the state of Alabama (including postgraduate technical or professional schools)
Valid Military ID
Valid Tribal ID

If a voter possesses any of these forms of ID, he/she is not eligible to receive a free Alabama photo voter ID card. The voter must bring one of these photo IDs to the polls on Election Day or place a copy of the ID in absentee ballot materials.
A voter who is required to present valid photo identification but who do not do so will be allowed to vote a provisional ballot as provided by law.
In addition, a voter who does not have a valid photo ID in his or her possession at the polls shall be permitted to vote if the individual is positively identified by two election officials as a voter on the poll list who is eligible to vote and the election officials sign a sworn affidavit so stating.
Visit the Alabama Secretary of State Photo Voter ID website