Service Learning and Volunteerism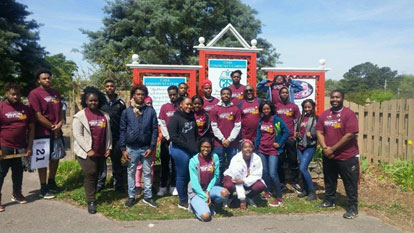 Service and Learning Communities and Volunteerism aims to educate AAMU students on the need to willfully serve the community in conjunction with classroom learning. Students are afforded the opportunity to provide hands-on service that will allow them to apply what they learn in class to the real world and then reflect on their experience to reinforce the link between service and learning.
Students will understand and apply the pillars of character: responsibility, caring, fairness, honesty, citizenship, leadership, and trustworthiness, while exemplifying​ the University's motto: "Service is Sovereignty."
Contact Us
AAMU Service and Learning Communities & Volunteerism
Phone: 256-372-4710