English Department Faculty Resources
Welcome AAMU English Department Faculty!
As part of the AAMU English Department The "Write Place" is here to support the work that you do. Be sure to peruse our faculty and student resources, and let us know if you have suggestions or requests for your specific courses.
ENGLISH DEPARTMENT INFO
MAJOR EVENT APPROVAL PROCESS
All English department events must be approved by the English Department Chair and added to the calendar before being advertised. Please send requests for event dates to paula.barnes@aamu.edu
The recommended time for requesting event approval is 3-4 weeks. Once event date is approved it will be added to departmental calendar.
To advertise your event, complete request form below
WRITING IN THE 21ST CENTURY
A Report from the National Council of Teachers of English
Today, in the 21st century, people write as never before—in print and online. We thus face three challenges that are also opportunities: developing new models of writing; designing a new curriculum supporting those models; and creating models for teaching that curriculum.
Historically, we humans have experienced an impulse to write; we have found the materials to write; we have endured the labor of composition; we have understood that writing offers new possibility and a unique agency. Historically, we composers pursued this impulse to write in spite of—in spite of cultures that devalued writing; in spite of prohibitions against it when we were female or a person of color; in spite of the fact that we—if we were 6 or 7 or 8 or even 9—were told we should read but that we weren't ready to compose. In spite of.
It's time for us to join the future and support all forms of 21st century literacies, inside school and outside school. For in this time and in this place we want our kids—in our classrooms, yes, and in our families, on our streets and in our neighborhoods, across this wide country and, indeed, around the world—to "grow up in a society that values knowledge and hard work and public spirit over owning stuff and looking cool." (Garrison Keillor, A Prairie Home Companion) This is a call to action, a call to research and articulate new composition, a call to help our students compose often, compose well, and through these composings, become the citizen writers of our country, the citizen writers of our world, and the writers of our future.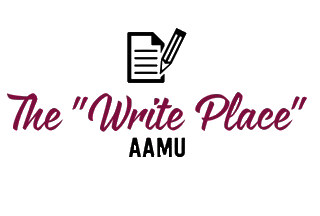 With digital technology and, especially Web 2.0, it seems, writers are *everywhere*—on bulletin boards and in chat rooms and in emails and in text messages and on blogs responding to news reports and, indeed, reporting the news themselves as I-reporters. Such writing is what Deborah Brandt has called self-sponsored writing: a writing that belongs to the writer, not to an institution, with the result that people—students, senior citizens, employees, volunteers, family members, sensible and non-sensible people alike—want to compose and do—on the page and on the screen and on the network—to each other.
Perhaps most important, seen historically this 21st century writing marks the beginning of a new era in literacy, a period we might call the Age of Composition, a period where composers become composers not through direct and formal instruction alone (if at all), but rather through what we might call an extracurricular social co-apprenticeship.
Let me identify three tasks that those of us who care about literacy and who are literacy educators need to take up.
1--Articulate the new models of composing developing right in front of our eyes. Through research documenting these new models, we can create the theory that has too often been absent from composition historically, and we can define composition not as a part of a test or its primary vehicle, but apart from testing. In creating these new models, we want to include a hitherto neglected dimension: the role of writing for the public. As Doug Hesse has argued, the public is perhaps the most important audience today, and it's an audience that people have written for throughout history. If this is so, we need to find a place for it both in our models of writing and in our teaching of writing.
2--Design a new model of a writing curriculum K– graduate school.
In 1995, David Russell suggested that if we wanted writers to compose well, we might consider focusing on writing as an object of study. In 2003, John Trimbur made the same point. He notes that a legacy of the process model is that we think almost exclusively in terms of process, which makes it "difficult to think of writing as a subject" [my italics]. "When we say 'writing,'" he asks, "do we mean its participial form that refers to writing as an unfolding activity of composing or do we designate its noun form to refer to the material manifestations and consequences of writing as it circulates in the world?" (par. 11) This question, in posing both answers, points us beyond windowpane composition and beyond an obsessive attention to form and beyond writing as testing; it points us toward creating the fully articulated research base, the theories of composing, and the planned curriculum that have been missing from composition and its instruction for over a hundred years.
3--Create new models for teaching.
Here I'm indebted to Matthew Key, an early career teacher in Newark, New Jersey, whose use of communication technologies is changing the instructional model. Two quick examples:
One: He "rarely" grade[s] alone. The students rarely do their homework in isolation. The same chatting software that, when mismanaged, gives us fits in our classrooms, enables us to collaborate in dynamic ways.
Students now continue fiery classroom debates when they get home from school. They now walk each other through difficult readings of The Odyssey and Hamlet and return to class with stronger understandings. Their projects are regularly published—which leads to comments and ongoing conversations with the outside world.
Two: He sees research in a twenty-first century world. "It is crucial that [students] learn how to sift thoughtfully through increasing amounts of information. The Internet presents a unique challenge to scholarship—many of the questions that once required extensive research can now be answered with ten-minute visits to Google. The issue now is distinguishing between rich resources and the online collection of surface facts, misinformation, and inexcusable lies that masquerade as the truth. It will be hard for our students to be thoughtful citizens without this ability to discern the useful from the irrelevant. (par. 9)
CONCLUSION
Historically, like today, we compose on all the available materials. Whether those materials are rocks or computer screens, composing is a material as well as social practice; composing is situated within and informed by specific kinds of materials as well as by its location in community. We have simply never seen it quite so clearly as we do now.