Black Tie Scholarship Gala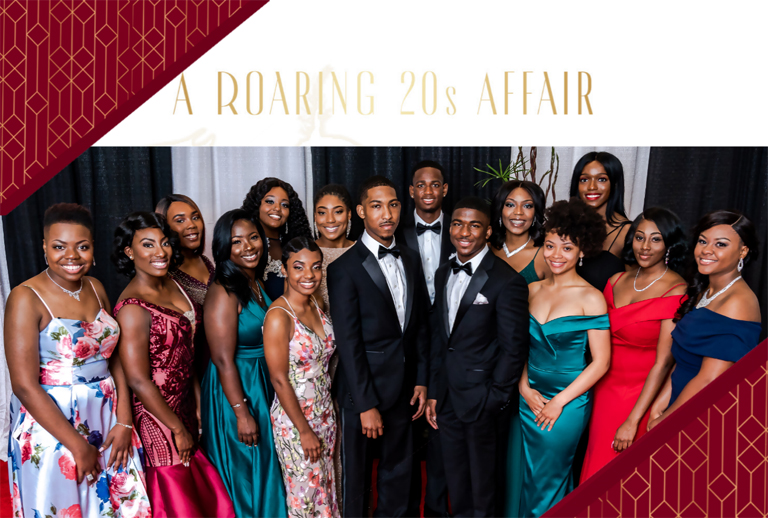 The 20th Annual Black Tie Scholarship Gala - A Virtual Roaring '20s Affair
In an effort to remain in compliance with the COVID-19-related social distancing regulations and to ensure the safety of our supporters, we have made the decision to host "A Virtual Roaring '20s Affair."
The Gala will be available via streaming on Friday, November 13, 2020, at 7 p.m. Instructions detailing access to the streamed event will be forwarded to all attendees prior to the premiere.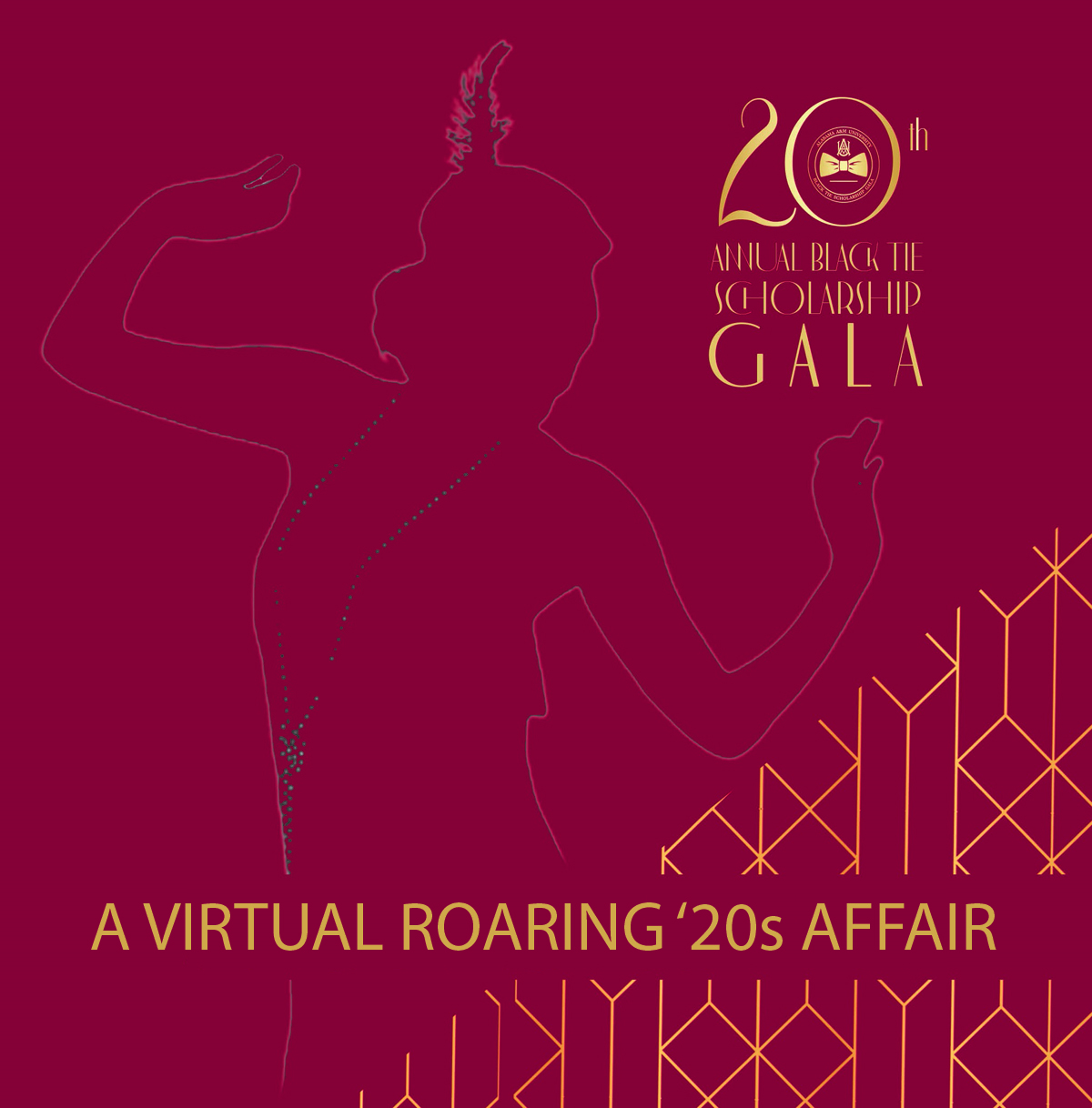 The Black Tie Scholarship Gala is Alabama A&M University's premiere fundraising event, and it is designed to support talented students who demonstrate a financial need. Of AAMU's our 6,021 students, roughly 90% are in need of financial aid. Your support of this event will grant students an education and a future with possibilities.
Aside from supporting a very worthy cause, you can also anticipate electrifying performances featuring Grammy-nominated R&B group Dru Hill!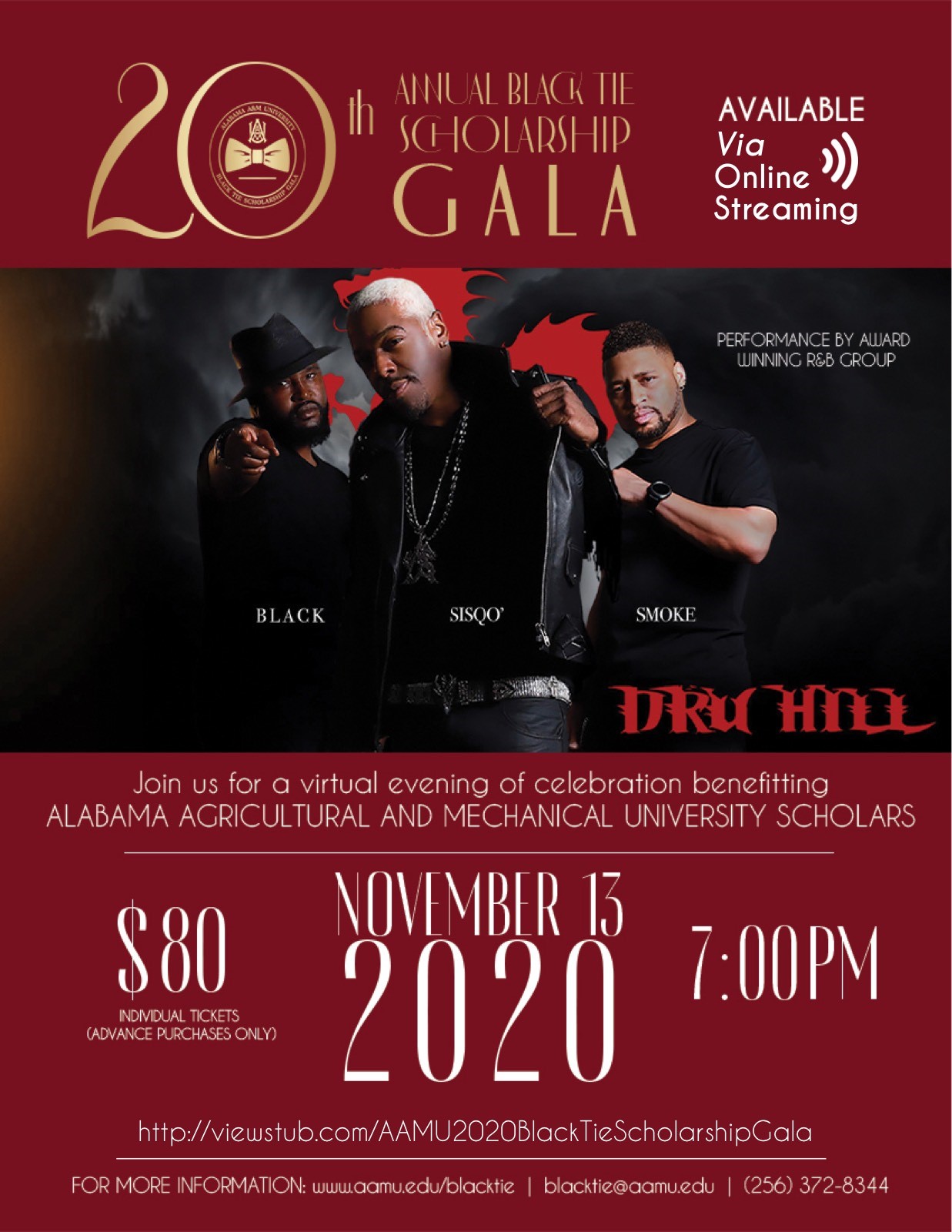 Individual tickets are $80 and can be purchased via View Stub:
https://viewstub.com/AAMU2020BlackTieScholarshipGala
Once you have purchased your ticket(s), you will receive an email with additional access information.
The Black Tie Scholarship Gala serves to recognize community leaders and organizations that have made a positive impact in their industries, as well as here at Alabama A&M University.
All proceeds will be used as scholarship dollars for deserving students at AAMU. If you have any questions or need additional information, please contach blacktie@aamu.edu or (256) 373-8344. Thank you in advance for your support.
Sincerely,
Jacquelyne Bennett, Roosevelt Conley & Archie Tucker, II