Strategic Plan
AAMU: Preserving a Legacy, Moving into the Future
A Message from the President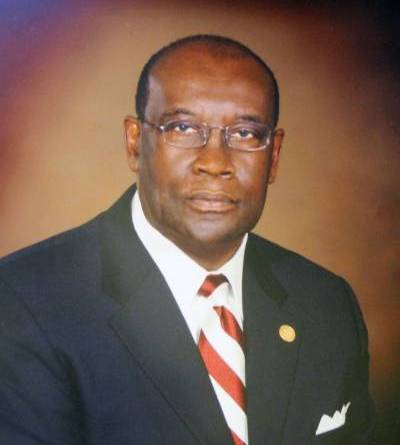 The 10-year strategic plan is both a representation of our ongoing commitment to academic excellence and provides a foundational guideline for a future that will take us to new heights. This is an exciting time as we sharpen our focus on providing a student-centered learning environment and extend our reach into the local and remote communities that we serve. Likewise, this plan is important for a number of critical reasons.
First and foremost, it is a public declaration of our aspirations, priorities, and the principles on which we stand. The plan builds on the momentum and success we have experienced in recent years and, at the same time, emphasizes directions and priorities that will enhance our competitive position and make our University a more distinctive one.
Second, it is a statement of accountability and a roadmap for becoming the institution of choice for students, faculty, staff, and employers of our graduates. We expect our students, faculty, staff, alumni, and other stakeholders to hold us accountable for achieving the goals outlined in the plan.
Lastly, it provides direction for the future. We believe we will help students develop the intellect, character, and skills required to lead productive lives well beyond the University. Our strategic priorities and goals were determined with this vision in mind. While we worked to provide a focused and clear direction for AAMU over the next 10 years, we remained steadfast in our commitment to academic excellence and being responsive to the needs of a racially, culturally, and economically diverse student population. At the same time, we also accepted the challenge to continually evolve with the understanding that higher education in the 21st century will be much different than it has been in recent decades.
This plan is our commitment to creating and providing an environment in which students can study, learn, and develop through their interaction with their peers, faculty, staff, administrators, and community leaders.
The goals in this plan focus on several key areas, which include:
enhancing the quality and distinctiveness of the AAMU educational experience for all students
promoting excellence, innovation, and creativity throughout all areas of the University
upgrading the University's infrastructure
diversifying and growing the financial base of the University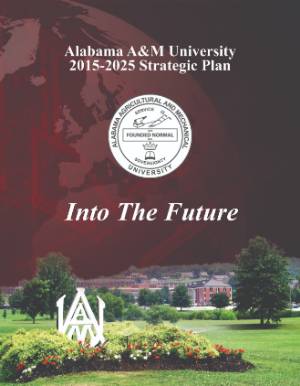 The Alabama A&M University 2015-2025 Strategic Plan is the result of hard work by the AAMU Strategic Planning Committee and was developed in consultation with members of the Board of Trustees, faculty, staff, students, alumni, and community. I thank the committee members for their work in producing this plan. Throughout the next 10 years, we will evaluate whether the plan is meeting expectations and adjust it accordingly. I anticipate looking back at this plan, ten years from now, with a sense of pride in what can be accomplished through commitment, collaboration, creativity, and hard work.
It is my pleasure to share with you the Alabama A&M University 2015-2025 Strategic Plan, and I look forward to pursuing the many exciting challenges and accomplishments it identifies.
Andrew Hugine, Jr., Ph.D.
President
In order to view PDF files on your computer, you must have a PDF reader program installed. If you do not already have such a reader, you can download a free reader at Adobe's website: Download Adobe Acrobat Reader Software