Department of Accounting and Finance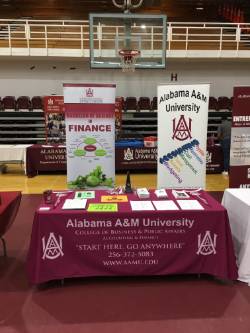 Welcome to the Department of Accounting and Finance in the College of Business and Public Affairs. The department offers Bachelor of Science in Accounting and Finance, and minors in Accounting, Finance, and Economics. These programs help to develop analytical and technical skills of students in accounting and finance and prepare them for varied types of careers in public, not-for-profit, and private organizations.
Studies in accounting and finance are particularly relevant for public and private accounting and financial management, policy analysis, and managerial decisions in business and other organizations. Students who graduate from these programs are also prepared to pursue graduate studies in accounting, finance, economics, business law, public policy, public administration, urban planning, and other fields.
Mission & Objectives
The mission of the Department of Accounting and Finance is to offer high-quality academic programs that prepare students to pursue careers in the areas of accounting and finance. The department also offers service courses in economics for business and non-business majors. The department endeavors to provide a cohesive, dynamic, forward-looking, and market-driven educational experience for the emergence of scholars, leaders, thinkers, and other contributors to the society.
To develop teaching programs in accounting and finance in response to emerging business and economic issues and enhance students' professional competence for careers in business, non-profit, and governmental organizations.
To create a keen interest and understanding among students and faculty about the world at large through various academic and extracurricular activities.
To create a competitive and interdisciplinary learning, research, and service environment within the College and the University.​
Contact Us
Department of Accounting and Finance
Phone: 256.372.5083
Fax: 256.372.5874
School of Business (NSB), Room 215
Dr. Qian Ruby Shen
Interim Chair, Department of Accounting and Finance
qian.shen@aamu.edu
(256) 372-5095