Bachelor of Science in Finance
The Bachelor of Science degree in finance is designed to prepare students for the 21st-century financial industry. Students get exposure in financial management of corporations, government and non-profit organizations, management of various types of investment instruments, management of financial organizations, etc.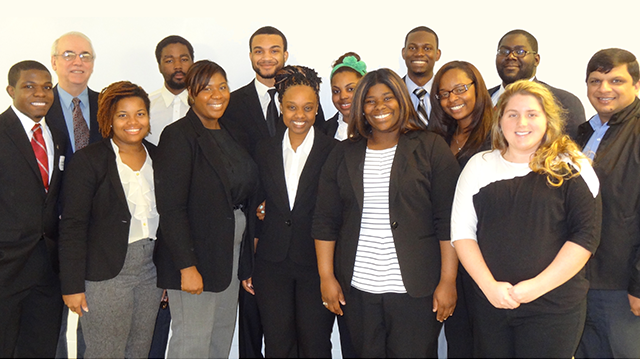 About This Program
Qualified faculty members with terminal degrees in finance teach all finance classes. They are dedicated to their profession and try to make sure that students learn and get the knowledge that will help them excel in their career.


Finance Curriculum
See the Undergraduate Bulletin to learn more about the degree requirements to earn a B.S. degree in finance.
Career Fields
Some broad areas of careers in finance are listed below:
Department Information
Visit the Accounting & Finance website
Contacts Information
Dr. Mohammad G. Robbani,
Chair, Department of Accounting and Finance
mohammad.robbani@aamu.edu
(256) 372-5095
School of Business (NSB)
Room 215