Jacqueline "Jackie" Rogers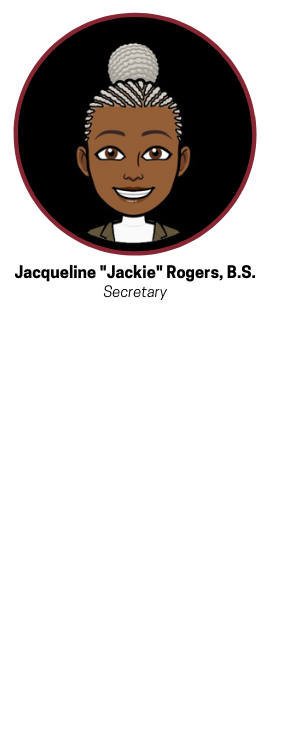 Ms. Jacqueline "Jackie" Rogers is the secretary for the AAMU/UAH Regional Inservice Center. She provides administrative support to Dr. Simmons, as well as Mrs. Campbell and Ms. Dillard. Prior to this position, Jackie provided administrative support for teachers and administrators at Blossomwood Elementary School, Huntsville City Schools.
Jackie enjoys reading, gardening and spending time with family and friends. She has a strong belief in customer service. She especially takes pride in cultivating a friendly, responsive environment in order to meet the needs of #ALRegion3 educators. One of Jackie's favorite quotes comes from radio host, author and personal finance expert, Chris Hogan, "I'm focused, not finished".
Jackie received a bachelor's degree in business communication from Loyola University in Chicago, IL.