AAMU Noyce Scholarship Program
A Program Dedicated to Training Future Biology, Chemistry, Physics, and Mathematics Teachers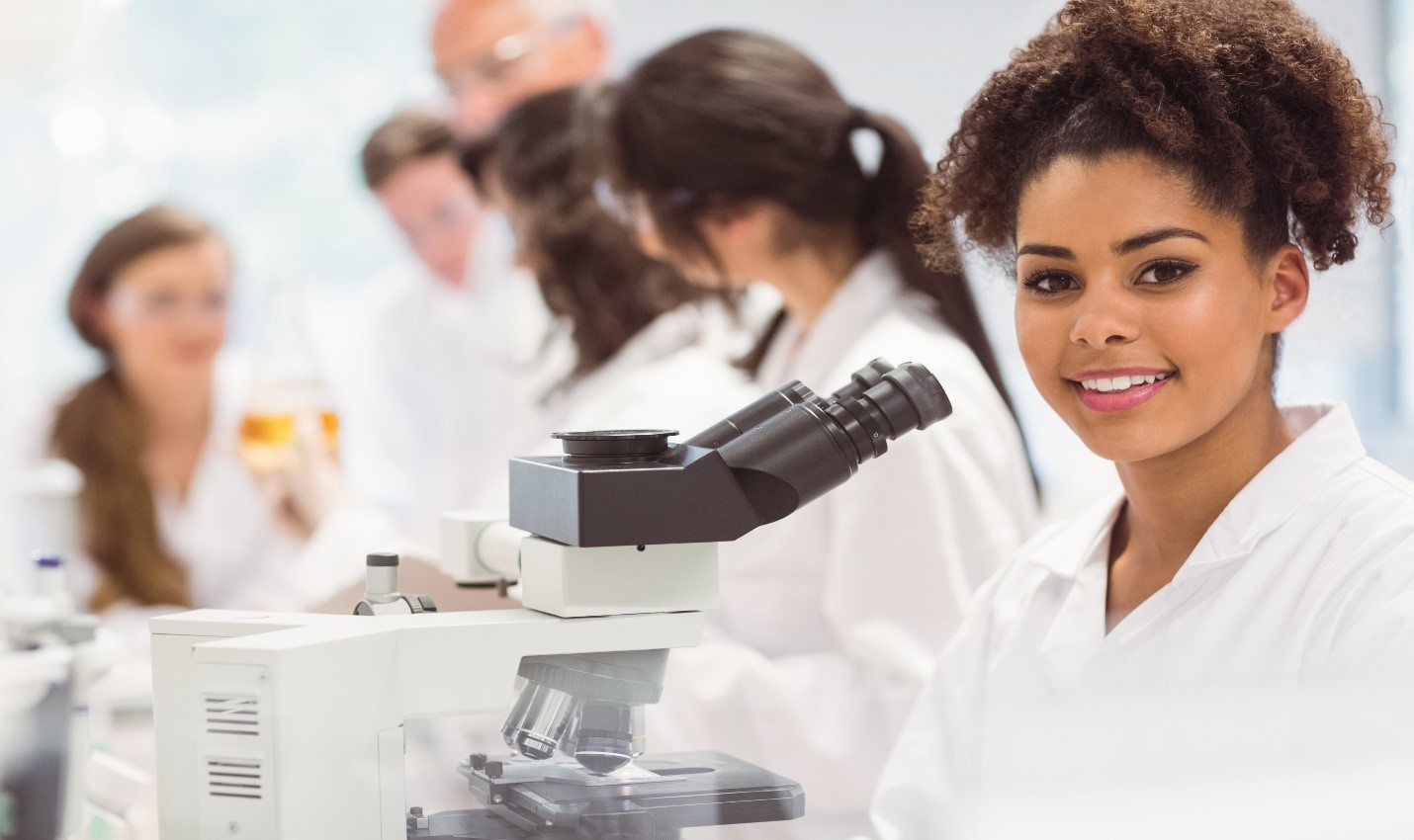 Be an AAMU Noyce Scholar
Alabama A&M University's Noyce Scholars Program offers Biology, Chemistry, Physics, and Mathematics majors a career path to teacher certification. If you are a Chemistry, Physics, Biology or Mathematics major and are interested in teaching, join the Noyce Scholars Program at Alabama A&M University.
Benefits of Participating in AAMUs Noyce Program
Scholarships of up to $36,000 for the final two (2) years of study.
Summer internship experiences for STEM students interested in teaching.
Professional preparation focused on developing the knowledge, skills, and dispositions needed to work in high-need learning environments.
Authentic learning experiences in secondary classrooms in high-need school districts.
Candidate support and mentorship in program and during the first years of teaching.
To learn more about the AAMU Noyce Scholars Program, contact us at:
Those Who Can Teach…
Alabama A&M University's Noyce Scholarship Program is dedicated to supporting undergraduate science and mathematics students interested in becoming secondary teachers. Alabama A&M University's Those Who Can Teach Program is supported by funds from the National Science Foundation (NSF).
For undergraduate STEM majors seeking certification in the target STEM disciplines, the award consists of a maximum of $18,000 a year during the junior and senior years (to assist with covering tuition, living costs and books for the two years).
Program Eligibility
To be eligible for AAMUs Noyce Scholar program, applicants must:
Be a United States citizen, national, or permanent resident alien.
Be currently enrolled at Alabama A&M University.
Be pursuing a degree in biology, chemistry, physics, or mathematics.
Be within one semester of completing General Studies requirements (see science/math advisor in Teacher Education).
Have completed coursework that will allow for degree to be completed in two (2) years.
Have a 2.75 cumulative GPA and at least a 3.00 GPA in content (science or mathematics) field.
Candidates will be required to sign a promissory note indicting their commitment to fulfill service requirements. For each year that scholars receive funding, they will be required to teach two (2) years in a local high-need school district. If participants do not complete degree requirements or do not fulfill service requirements, they will be required to repay the amount of their Noyce support, plus any applicable interest. All scholars are responsible for ensuring that the school districts in which they plan to teach qualify as high need under the National Science Foundation (NSF) guidelines.
A high-need local educational agency can be a school district that serves an elementary or secondary school that meets one or more of the following criteria:
a high percentage of individuals from families with incomes below the poverty line;
a high percentage of secondary school teachers not teaching in the content area in which they were trained to teach; or
a high teacher turnover rate
AAMU Noyce Scholarships for students is open for the fall and Spring semester. To apply, please complete the demographic survey. If you have any specific questions about the application, contact Dr. Salam Khan at salam.khan@aamu.edu. While scholarship deadlines are posted, prospective STEM teachers are encouraged to apply at any time. The application process will remain open until all scholarships have been distributed for each semester.
Fall Enrollment
Scholarship Application Deadline – March 25th
Spring Enrollment
Spring Scholarship Application Deadline – October 25th
---
This work is supported by the National Science Foundation under Grant No. 1758505
"Any opinions, findings, and conclusions or recommendations expressed in this material are those of the author(s) and do not necessarily reflect the views of the National Science Foundation."