Graduate Assistant Needed!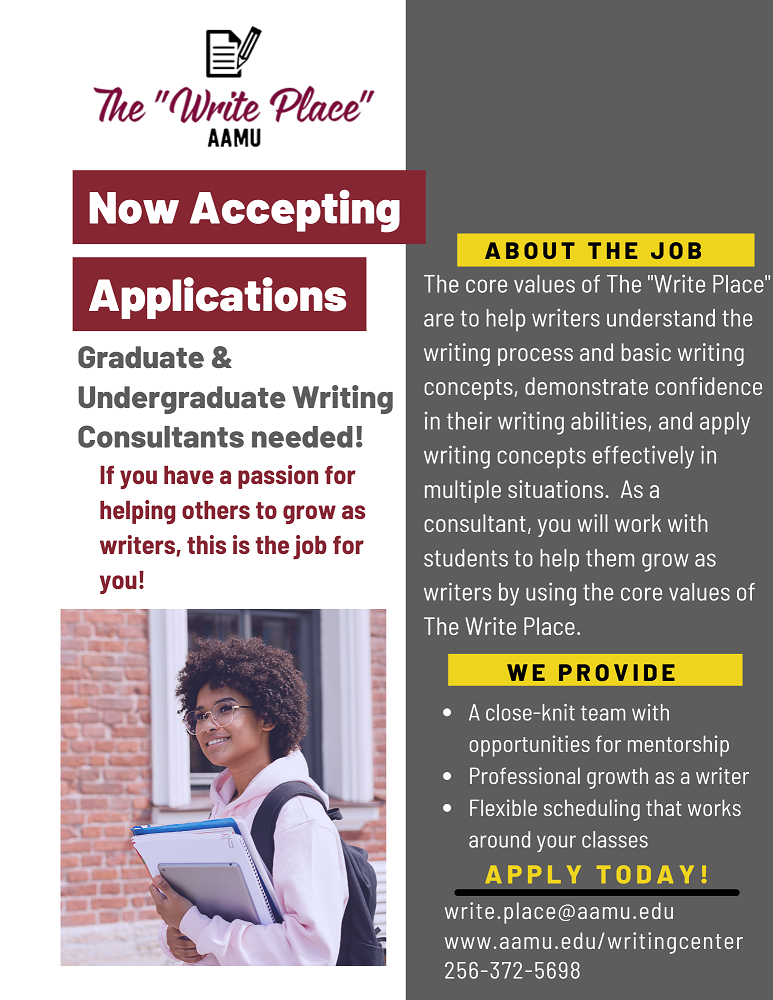 June 30, 2022
Writing Assistants Needed!
If you have a passion for helping others to grow as writers, this is the job for you!
ABOUT THE JOB
The core values of The Write Place are to help writers understand the writing process and basic writing concepts, demonstrate confidence in their writing abilities, and apply writing concepts effectively in multiple situations. As a consultant, you will work with students to help them grow as writers by using the core values of The Write Place.
WHAT WE PROVIDE
A close-knit team with opportunities for mentorship

Professional growth as a writer

Flexible scheduling that works around your classes
APPLY TODAY!
write.place@aamu.edu
www.aamu.edu/writingcenter
256-372-5698