Meet the Staff
The "Write Place" offers a fun work environment where you can connect with students and make a difference. No matter your major, if you have a love for writing and helping others, we would love for you to join our team!
Staff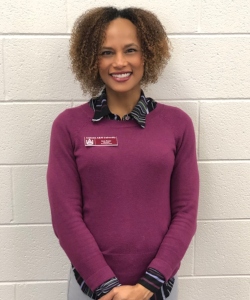 "Your present circumstances don't determine where you go; they merely determine where you start."
Make a Tutoring Appointment with
Dr. Roper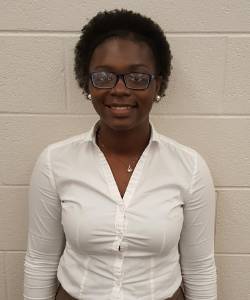 Krisshandra Fluker
Grad Assistant
She is clothed with strength and dignity, and she laughs without fear of the future.
Make a Tutoring Appointment with
Krisshandra Fluker
WANT TO JOIN THE "WRITE PLACE" TEAM?
Applying to The "Write Place" is simple! Just complete this application. If you have questions you may come by Carver Complex, N (Hollins Wing), Room 125, or email kem.roper@aamu.edu. The "Write Place" offers employment opportunities for the following positions:
Grad Assistant
Graduate Assistants assist the Writing Center Director in management and day-to-day operations. Click here to see the full Grad Assistant job description.
Graduate Applicants must also submit a writing sample in addition to their applications: a prose writing sample (2–5 pages in length). The best samples are generally ones that present an argument of some kind rather than a summary. You may use an essay that was written for a class.
Work Study/Non-Tutor
In this position, employees provide support for Writing Center Director and Graduate Assistant in management of day-to-day operations (filing, copying, answering phones and other duties as assigned). Click here to see the full non-tutor job description.
Writing Tutor
Writing tutors consult with students, offering feedback & suggestions for their writing tasks. For a full Writing Tutor job description, click here.
Apply Today!
In order to view PDF files on your computer, you must have a PDF reader program installed. If you do not already have such a reader, you can download a free reader at Adobe's website: Download Adobe Acrobat Reader Software