Books that Inspire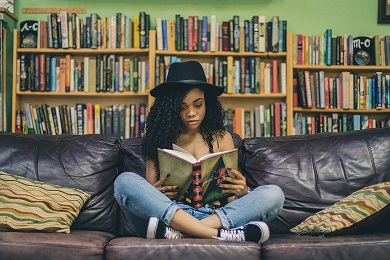 October 10, 2019
It's All About Finding the "Write" Book by Nia Whitten
With midterms in full swing the week after an eventful homecoming, there are plenty of
students (and professors) who are finding it more and more difficult to stay motivated, focused,
and non-overwhelmed. For example, I wake up to my 6:30 a.m. alarm every day and think "Do I
really want to be in school?" Then, I proceed to think of a master plan for how to escape as I
proceed to get dressed anyway. Nice going. While I could just advise you to meditate, pull up an
inspiring Ted Talk and in your free time, binge-watch Vampire Diaries, I figured it might be
more beneficial to list some books that have helped me to stay motivated. Believe it or not, I
used to despise reading, but after giving books another shot, I realized texts that leave me with
something to think about are the ones I can appreciate the most. I've collected a number of
inspirational books in a short amount of time and now, I can share them with you! If you're
feeling unmotivated to go to classes, discouraged about grades, or just lazy in general, here's a
list of books that have uplifted me and may help you too: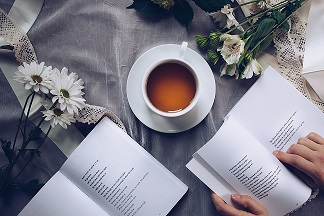 1. Don't Settle for Safe: Embracing the Uncomfortable to Become Unstoppable | Sarah Jakes Roberts
This might be my favorite. I just love Roberts' delivery. It's raw, real, and you're guaranteed to want to get your life together after she calls you out!
2. More Than Enough: Claiming Space for Who You Are (No Matter What They Say) | Elaine Welteroth
This is the epitome of empowering, especially for the young women with ambitions.
3. I Am Number 8: Overlooked and Undervalued, but not forgotten by God | John W. Gray III
Through his personal experiences and testimony, Pastor Gray relates his writing to many of us. This read is inspiring and reminds of his value as well as our own.
4. Rainbow In the Cloud: The Wisdom and Spirit of Maya Angelou | Maya Angelou
Someone got what they needed from this book and passed it on to another and that other person passed it on to me. Although I'm still hoping to get what I "need" from it, I'm sharing it with you now.
I know that sometimes, we may feel like we want to give up, but we have to remember our purpose for doing what we're doing and then go harder. I hope this reading list will spark something in you!