Resume Writing Workshop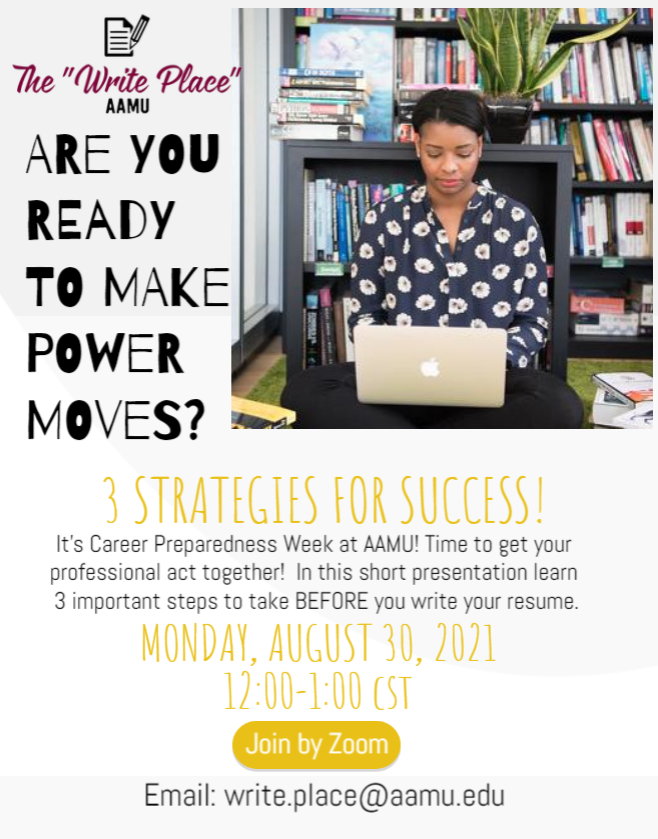 August 16, 2021
Follow These Steps to Make Your Resume Stand Out!
It's Career Preparedness Week and we want to help you to prepare! In this short presentation you will learn 3 important steps that you should take before you put your resume together. Part 2 of this workshop will be presented by Career Services on Wednesday, September 1st.
To join this pre-workshop on Monday, August 30th, submit your request for Zoom link here.