Are you a Good Writer? Why Not Get Paid for It!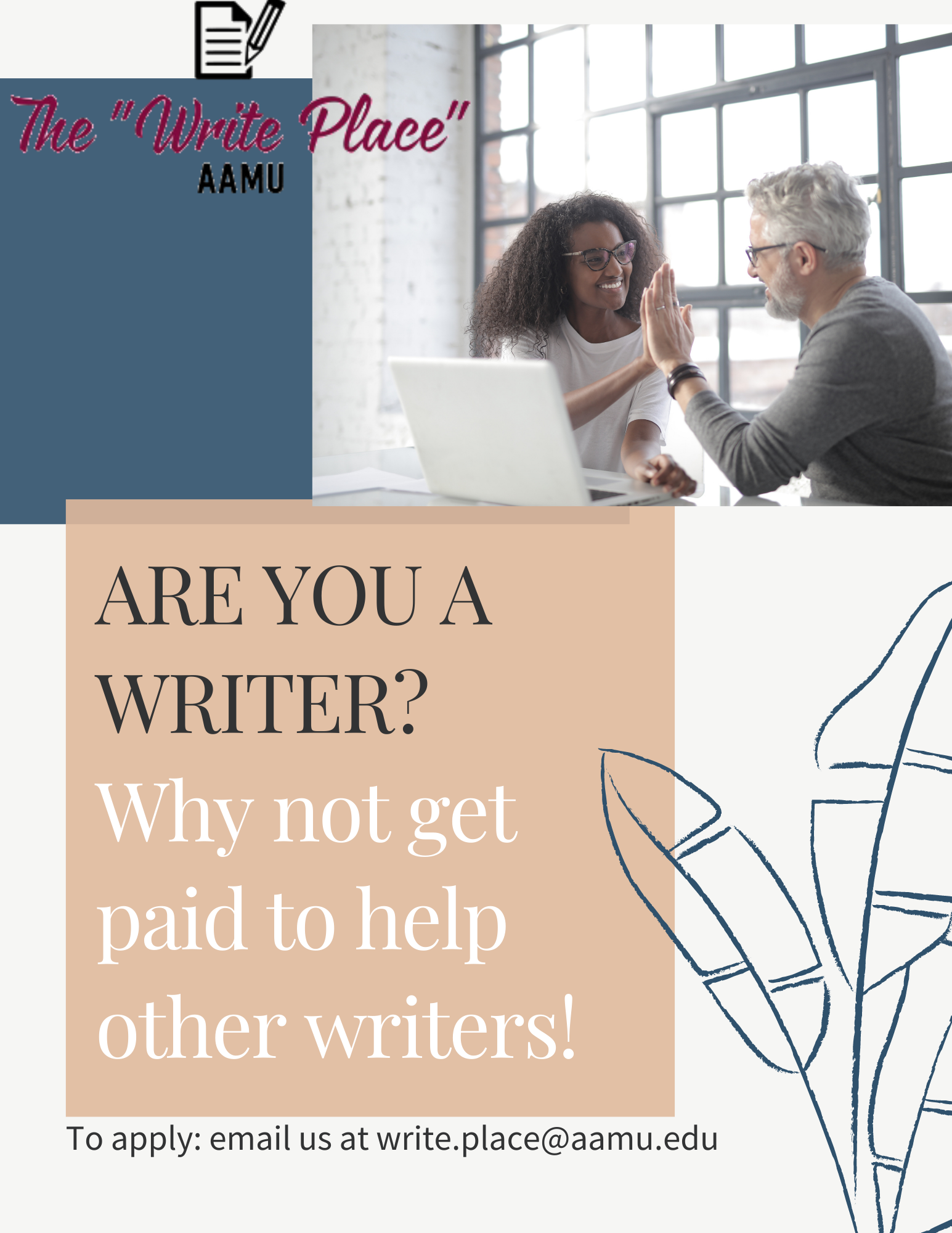 September 01, 2021
Get Paid to do What you Love!
The "Write Place" is looking for a few good writers! If you enjoy writing and like working with others, submit an application for the position of undergraduate writing consultant or graduate writing assistant! We'll help you turn your love for words into a paycheck--plus you'll join a thriving team of great people. We're here to make sure all AAMU students achieve their highest academic potential. Come be a part of something great!
To apply email: write.place@aamu.edu