Commencement
The Spring 2023 Commencement Ceremony is scheduled for Friday, May 5, 2023 at 9:00 a.m. for GRADUATE candidates and 5:00 p.m. for UNDERGRADUATE candidates at the AAMU Event Center.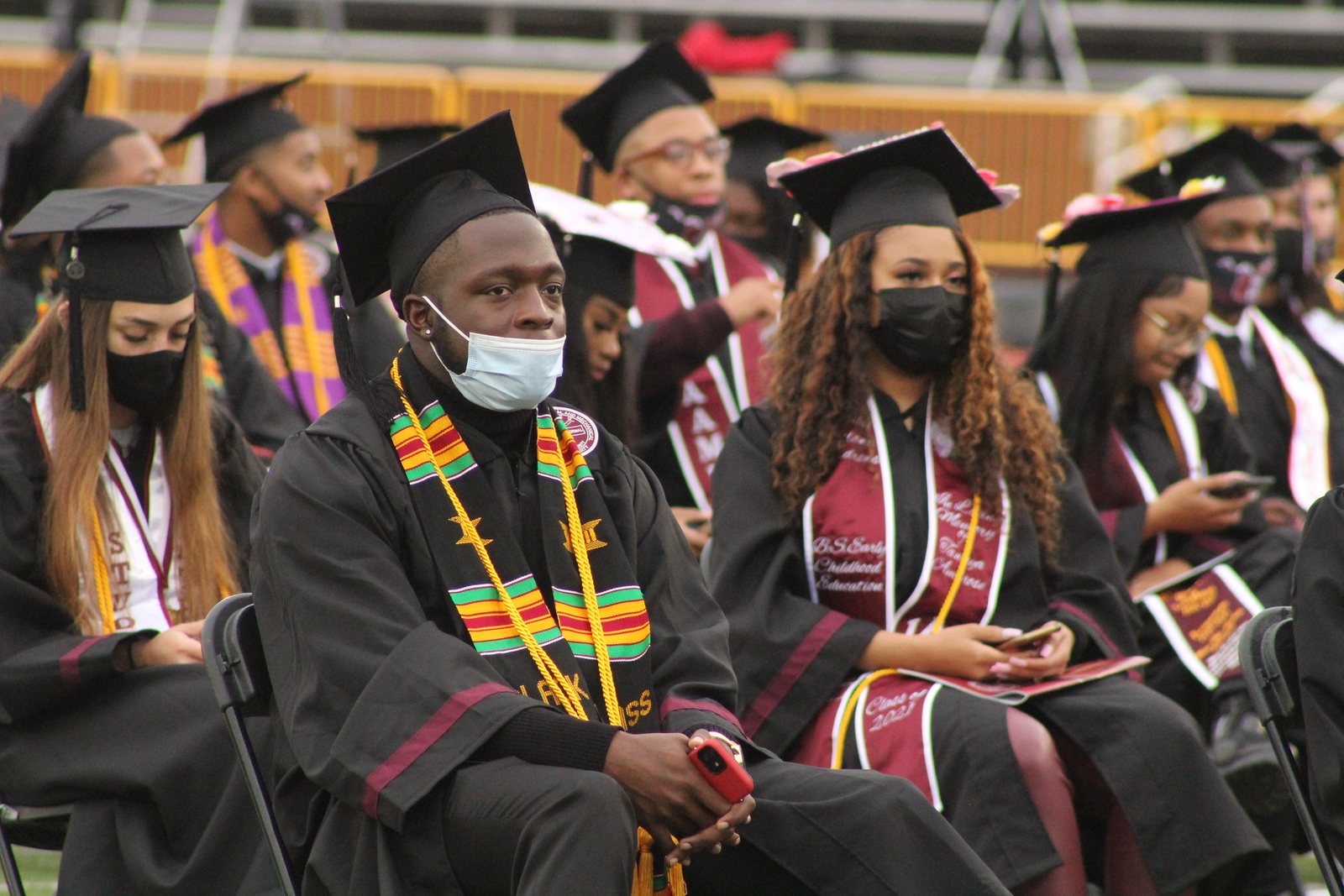 Welcome, students, family members, and guests to Alabama A&M University's Commencement exercises. We wish to extend our congratulations to the graduating students and their families on this once-in-a-lifetime occasion.
This year's Commencement is at the Alabama A&M University Event Center. Commencement Flowers has modified their operations consistent with COVID 19 protocols in order to serve the graduates on this special day.
Commencement Flowers Information
To further contribute to a safe and efficient environment for graduates, guests, and faculty, we are strongly encouraging customers to take advantage of Commencement Flowers online pre-order service. We will have a contact-free customer experience for the guests who are simply picking up their pre-purchased and reserved products. This will also increase overall physical distancing measures.
The pre-order link for commencement is: https://www.thecommencementgroup.com/aamu/
Livestream: Family members, friends, and members of the AAMU community who are unable to attend Commencement may view the event online via our AAMU Livestream page.