Alumni Information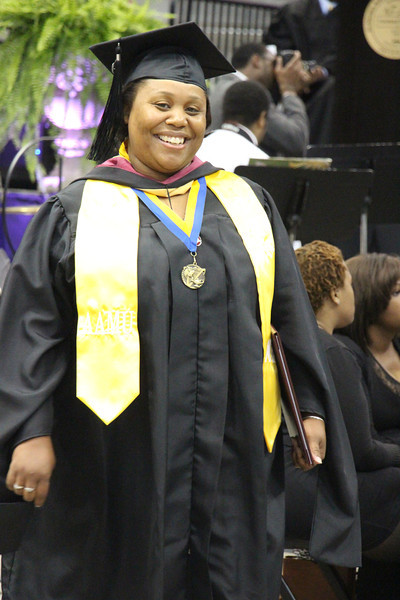 Congratulations! Very soon you'll begin a new chapter in your life as an AAMU alumnus. You'll join over 40,000 graduates who have experienced "Bulldog Pride". Whether your plans are to further your education, join the workforce or take on some other venture, know that the education you received at Alabama A&M has set you on the course for success.
The Office of Alumni Affairs and the National Alumni Association are excited about your new status and we invite you to stay involved with and informed about Alabama A&M University.
Alumni Association Membership
All graduates will receive their first year of National Alumni Association membership free with their diploma.
Wherever you go after graduation, there's probably an Alabama A&M University Alumni Association chapter to help you stay connected to Bulldogs in your area. Joining a chapter is a great way to give back. There are more than fifty chapters across the country.
Volunteer for AAMU
The Office of Alumni Affairs appreciates the support and assistance provided by alumni volunteers. Volunteers are vital to the success of alumni programming. Opportunities to serve include support, assistance, planning with Homecoming and reunions, AAMU Open House events, convocations, assistance with programming for current and prospective students. Email Alumni Affairs to join our volunteer list.
Stay Connected to AAMU
Again, Congratulations! The education you received at AAMU has set you on a course for success. We hope you will return to your university often. If you ever need assistance, AAMU alumni, staff and friends will be here to help.
We are Alabama A&M University Bulldogs – Forever.