High School & Community College Day 2019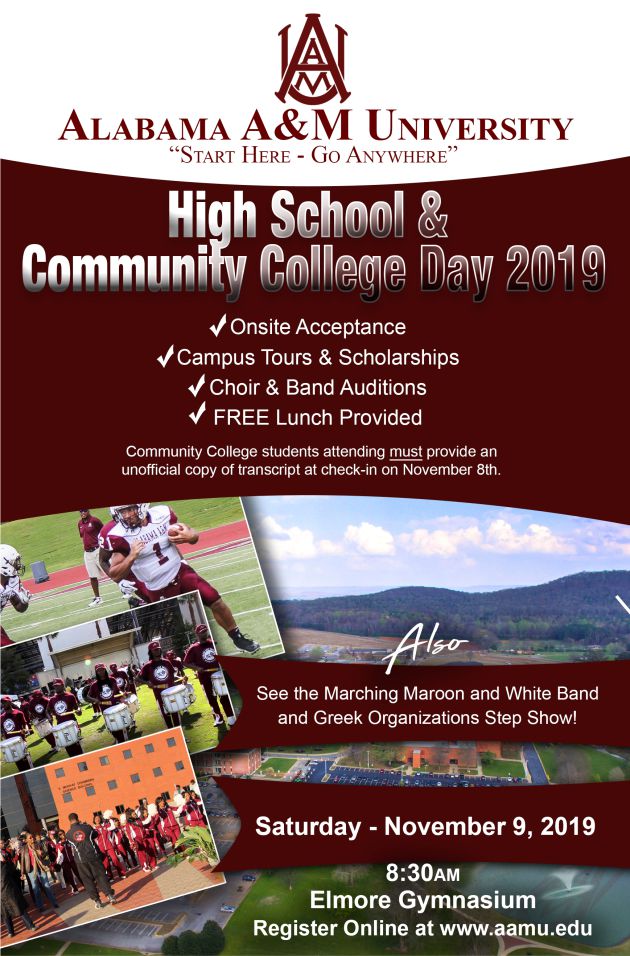 November 9, 2019 – 8:30 a.m.
Location: Elmore Gymnasium
We have a full day planned that includes:
Action-Packed-Opening Program
Onsite Acceptance
Band & Choir Auditions
Academic Exhibits
Greek Performances
Campus Tours
Free Lunch & Admission to the AAMU &
Jackson State Football Game!!!!
The entire AAMU family is excited about having you visit our campus.
The AAMU flags will be flying and our electronic marquees will display messages just for you!
Registration