Dr. Joyce Ann Pressley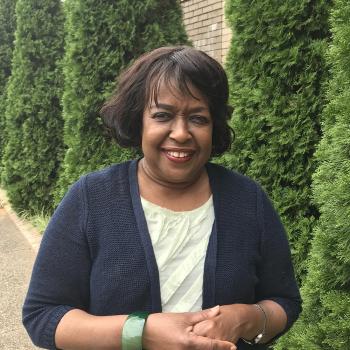 Joyce Ann Pressley, Ph.D. is an Assistant Professor in the Department of Community and Regional Planning at Alabama A&M University. Her interests and focus for teaching and research in planning are environmental issues, infrastructure, and land use. She is coordinating the Environmental Concentration. Her concerns are how communities equitably adapt to climate change and recover from disasters arising from climate change.
She earned her PhD in City and Regional Planning at the University of Pennsylvania from which she also holds a MA in Planning; a MA in South Asia Regional Studies; and a BA in Economics.
Her planning career over the past 30 years spans public sector planning management, consultancies with nonprofit organizations and research and instruction in graduate professional planning education.
Dr. Pressley has served as the Manager of Planning and Zoning for the City of Reading PA, a Planning Commissioner, and a Cultural Resources Board Member, City of St Louis. Her consulting work has been with and for organizations making community and economic development investments in Indianapolis, Philadelphia, Saint Clair County, St Louis County, Baltimore, and Camden NJ. This includes two Federal Empowerment Zones. She has taught in Graduate Professional Programs in City Planning at Saint Louis University, Morgan State University, the University of Illinois at Urbana-Champaign and the University of Pennsylvania.
Recently she has served on the Board of Directors for the Normal National Landmark Historic District in Huntsville, AL. Currently she serves as a member of the Advisory Board of the McHarg Center at the University of Pennsylvania.