Alabama Technology in Motion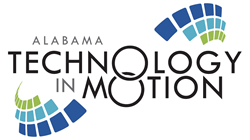 Alabama Technology in Motion (ATIM) is the educational technology initiative of the Alabama State Department of Education. ATIM provides job-embedded professional learning opportunities for teachers and administrators in the effective use and integration of technology. Professional learning opportunities are available during the school year and summer month and are at no cost to all K-12 public schools in the region.
Dr. Courtney Hamilton is the Alabama Technology in Motion Specialist (ATiM or TiM) for the AAMU/UAH Inservice Center region. In this role, she is responsible for partnering with #ALRegion3 school districts to provide high-quality professional learning experiences for teachers and leaders in the area of K-12 technology integration.
Meet the #ALRegion3 ATIM specialist
Dr. Courtney Hamilton
ATiM Specialist
winningeducator@gmail.com
technology course of study
In order to view PDF files on your computer, you must have a PDF reader program installed. If you do not already have such a reader, you can download a free reader at Adobe's website: Download Adobe Acrobat Reader Software