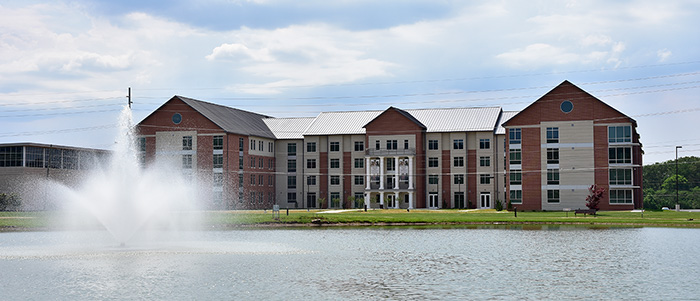 Housing
Living on campus will be one of the most memorable college experiences you will encounter. On-campus living provides you a place for personal development, community involvement, growth, and knowledge.
To aid in the overall educational experience, our office employs a residential life program which nurtures and engages students in learning outside the classroom. Our office works diligently to provide quality and comfortable living accommodations, with a plethora of amenities to make your stay as convenient as possible.
During your stay at Alabama Agricultural and Mechanical University, enjoy your residential life experience and take full advantage of this educational opportunity. Again, welcome to "The Hill!"
Contact Us
Office of Residential Life and Housing
Phone: 256-372-5797
Fax: 256-372-5795
Normal Hills Apartments Suite #1110
In order to view PDF files on your computer, you must have a PDF reader program installed. If you do not already have such a reader, you can download a free reader at Adobe's website: Download Adobe Acrobat Reader Software