Successful Graduates
Evelyn Akujuobi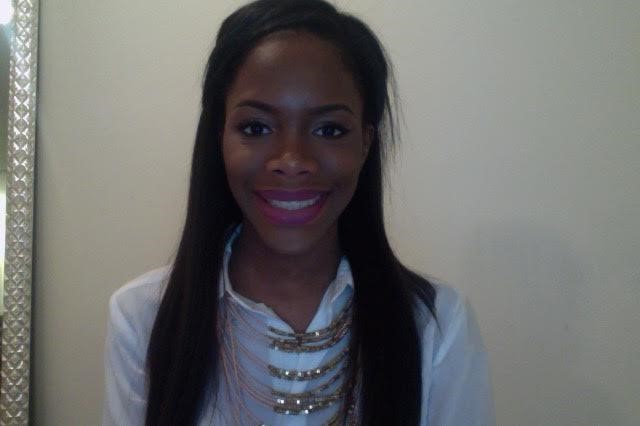 I graduated from Alabama A&M University in May 2016 with my Bachelor's degree in Accounting.
Alabama A&M University's business school has set a great educational foundation, as well as helped me gain a strong work ethic which transfers into my professional life. Alabama A&M has played a major role in my success today by introducing me to NABA and TMCF, hosting career fairs that offered endless career and networking opportunities, and allowing me to develop great relations with teachers who not only supported me but also steered me in the right direction.
I work at JP Morgan Chase as a Finance Analyst and have been working there since last June 2016, one month after my graduation. In my role, I am able to interact with a variety of upper-level management, expanding my network while at the same time improving upon my skills. Just being able to soak up as much knowledge as I can keeps me going every day.
Rep. Michael Butler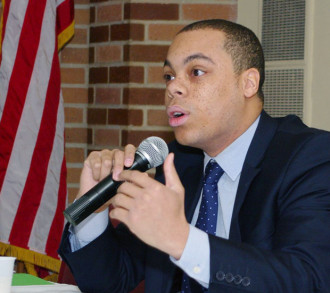 Rep. Michael Butler holds a bachelor's degree in Business from Alabama A&M University, where he also served as Student Government President and as a Board of Trustee member. He graduated in 2008.
While working in the legislature, he also obtained a master's degree in Public Affairs from the University of Missouri-Columbia.
Prior to his legislative duties, Rep. Butler gained experience in the legislature while serving as the Legislative Aide in the office of State Senator Robin Wright-Jones, and as the Legislative Assistant to State Rep. Mary Wynne Still. During his 2012 campaign, he worked as an educator in the St. Louis Public School System. In addition, Rep. Butler has valuable private sector experience while employed as a manager at the home office of Wal-Mart Stores, Inc. in Bentonville, Arkansas. Rep. Michael Butler, a Democrat, represents part of St. Louis City (District 79) in the Missouri House of Representatives. He was elected to his first two-year term in November 2012.
Timka Lockheart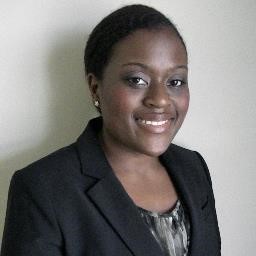 Timka Lockheart graduated in 2013 with a degree in Finance and with magna cum laude honors. She completed a summer internship with Barclays and returned after graduation to work as a Debt Capital Markets Analyst in the investment banking sector. Timka moved to the Brunswick Group as an Executive in New York City, where she is now employed.
During her time in college, she received the President's Cup and served as a Thurgood Marshall College fund student ambassador. She also served as a University Echo Ambassador, SEO Investment Banking Career Prep Fellow, and President of the Honors Center. In 2012, she was recognized as an HBCU leader and featured in Source Magazine. Today, Timka lives in New York City where she also mentors women of color in the investment banking field and is a proud member of Alpha Kappa Alpha Sorority, Inc.
Ajeet Jain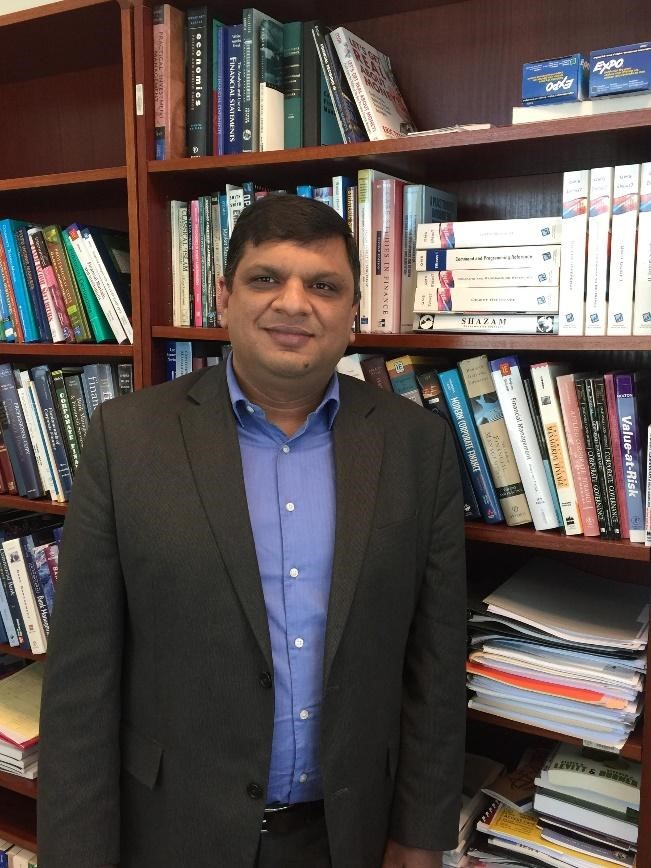 The MBA program laid a solid foundation for my success in academia. During my program of study at the Alabama A&M University, my professors believed in me and inspired me to go even further in academia. As a result, after completing my MBA, I went on to successfully pursue a Ph.D. in Finance from Florida International University, which I completed in 2012.
I now work as an Assistant Professor at the College of Business & Public Affairs. I'm in this role today working along with my fellow professors, some who have taught me, and serving as the MBA Director for the same MBA program where I was a student in 2008. This is surreal, and at the same time, it provides me with a fantastic opportunity to make strategic inputs into the MBA program that enhances its competitiveness, regionally and nationally.
My greatest accomplishment is my family and, professionally, becoming the director of the MBA program from which I graduated as a student in 2008. Some of my other achievements include publishing in top-tier journals, such as Financial Review, Review of Financial Economics, the International Journal of Finance, and the Journal of Global Business Issues.
In addition to academia, I have worked in the pharmaceutical industry for GlaxoSmithKline Pharmaceuticals. My experience at a Fortune 500 company has given me deep insight into the leadership, analytical, and management skills required in the industry.
I enjoy making a difference in the life of my students at AAMU. I love teaching and doing research with my colleagues.
Harold James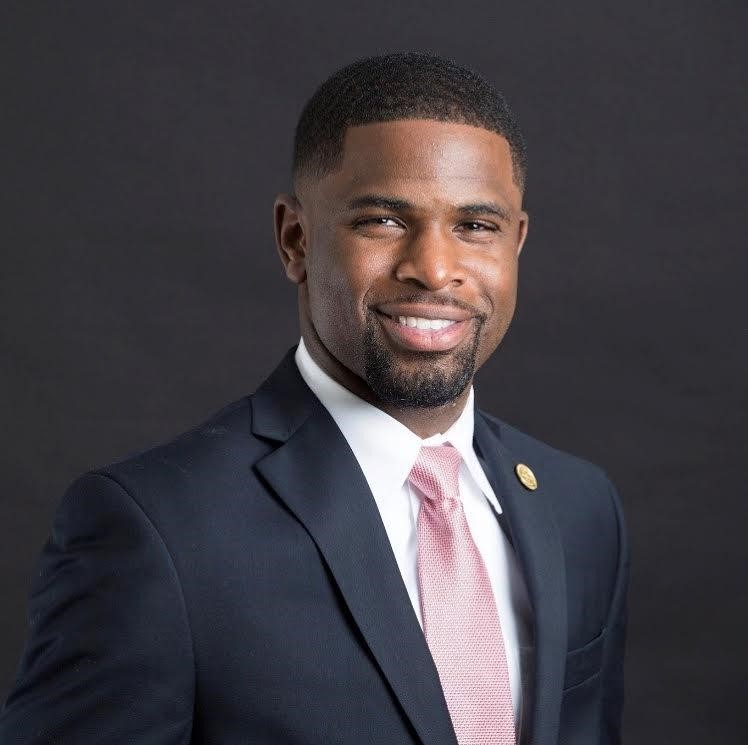 I graduated from Alabama A&M University Fall 2016 with my bachelor's degree in Finance. AAMU COBPA has contributed to my professional success significantly. The COBPA challenged me in ways that I did not realize until I began working full time. My professors within the Accounting and Finance Department at AAMU were not as focused on the correct answer to a problem as much as they were on the steps that you took to arrive at a solution. The level of critical thinking that the professors expected of their students is the reason I am in the role I am in today.
During my time as a student at COBPA, I obtained competitive internships. For example, I interned as a financial analyst at Target Corporation at their HQ in Minneapolis, MN. The internship challenged me professionally and allowed me to drive results and add value to the company. I also worked in a diverse environment with different working styles. I learned to be comfortable with being uncomfortable by adapting to change. The internship allowed me to understand the expected competencies for a full-time financial analyst. Also, I was able to identify the key opportunities that would allow me to develop into a better analyst. Personally, my greatest accomplishment was being able to earn an undergraduate degree in 3.5 years with no student loan debt.
I currently work as a financial analyst at The Walt Disney Company. I am a part of the operations finance team that supports Disney's Animal Kingdom. My primary responsibility consists of partnering with general managers and proprietors to assist with strategy development, analysis, and operational business decisions based on financial planning and forecasting. I enjoy being able to have a client-facing role that allows me to make strategic decisions and work closely with the product. My role requires constant interaction with other employees, and sometimes even guests.
Julian Clayton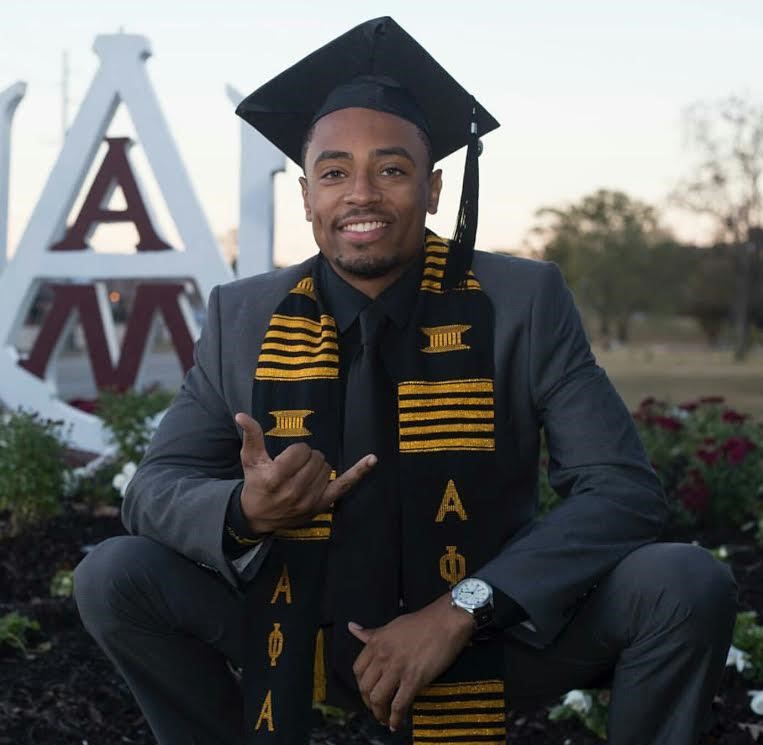 My name is Julian Clayton, and I graduated from Alabama A&M University in December 2016 with my Bachelor's Degree in Accounting. My education at COBPA has shaped me by pushing me to succeed and challenging me in the classroom environment intellectually. I was encouraged to become a leader and work as a team player. I received preparation for the real world of work by developing my professional attributes such as interview skills, public speaking, and my professional attire.
My greatest accomplishments are graduating cum laude, joining multiple student organizations, becoming president of my Chapter of Delta Gamma of Alpha Phi Alpha Fraternity, and growing into a positive black male role model from the southeast side of Chicago, Illinois. Upon graduation, I received multiple job offers in high-performing firms, but I opted for graduate studies and so I'm currently pursuing my MBA at Alabama A&M University, my higher education institution of choice.