Physics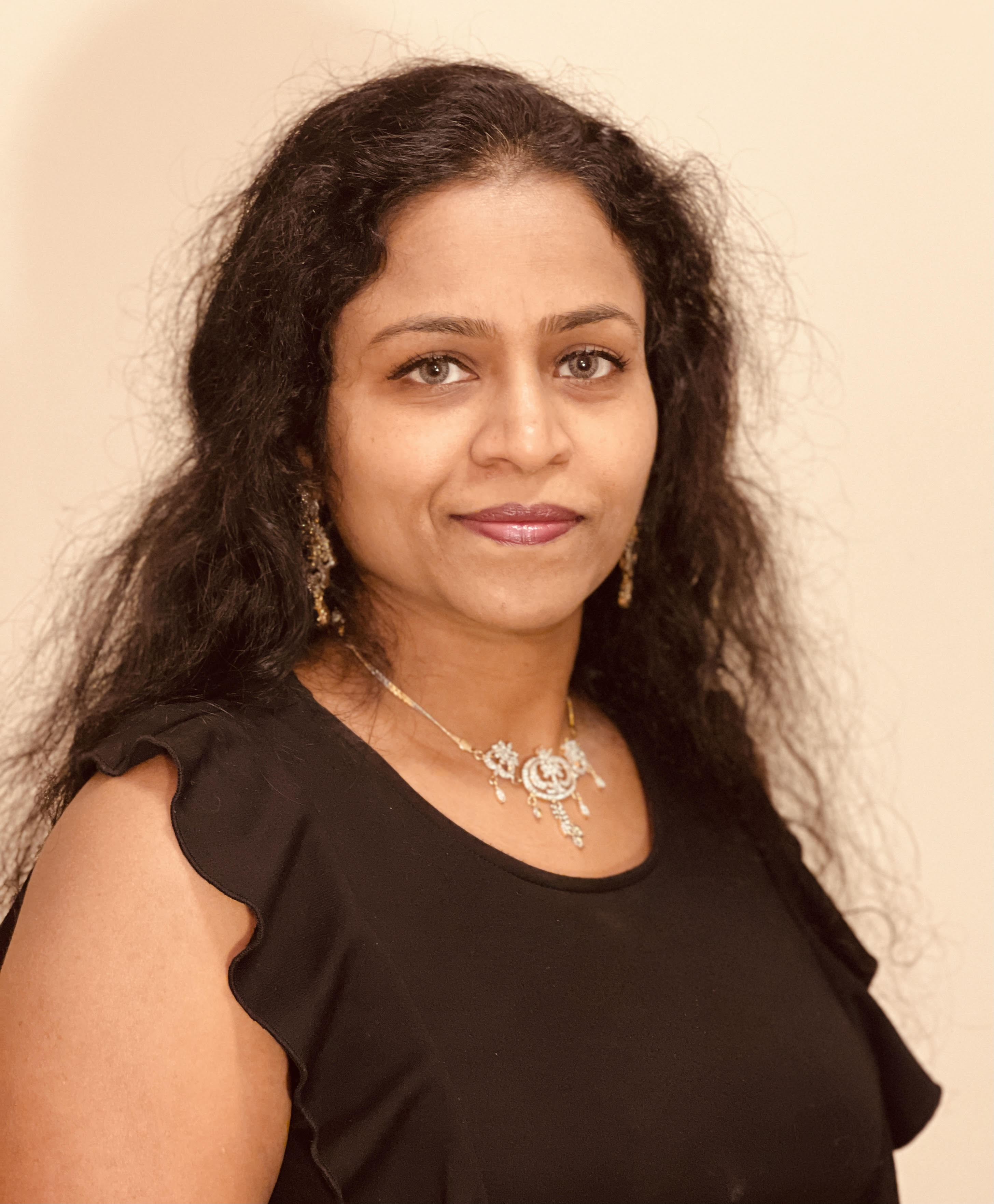 A Welcome Message from the Department Chair
Welcome to the Department of Physics, Chemistry, and Mathematics.
On behalf of the Department of Physics, Chemistry, and Mathematics (DPCM) faculty and staff I would like to welcome you to our premier department on AAMU campus. DPCM is part of the College of Engineering, Technology, and Physical Sciences at AAMU.
The Department of Physics, Chemistry, and Mathematics is dedicated to quality education, student engagement in research, and professional development. We have faculty from Ivy league institutions and state of art laboratories in Physical Science areas. Having small class rooms faculty have better chance to give one-on-one attention and coaching that is required for all our majors. Eventhough AAMU being the best kept secret around, all our graduates are highly recruited with excellent placement by educational and research institutions, government agencies and private industry.
I personally, invite you to come take a look at the programs and offerings, be part of challenging, female friendly and encouraging environment as you seek opportunities to learn and grow as the future workforce that our Nation would look forward to.
VIEW OUR THE PHYSICS FACULTY RESEARCH CAPABILITIES
Well, what are you waiting for!!! Come, Join Us!!
DPCM Offers
BS in Physics
BS in Chemistry
BS in Mathematics, and
MS and PhD in Physics
Details of Physics Program
The primary objectives of the undergraduate physics program are to:
Provide sound training in physics leading to the B.S. degree
Provide service courses which are required by other disciplines.


The Physics Program also offers a graduate program. The M.S. program was initiated in 1981 and the Ph.D. program in 1986. The physics graduate program offers the M.S. and Ph.D. degrees in applied physics with specializations in Space Science, Materials Science and Optics/Lasers.
Mission/Objective
The mission of the Physics Program is:
to give students a good understanding of physics as the foundation of modern technologies
to train students to enter graduate programs and/or enter the research oriented world
to provide students with the skills of today's high-tech-related job market.
The physics program offers a challenging curriculum for undergraduate students seeking the knowledge of basic physics and real exposure to the state-of-the-art applications and research. This program provides a solid foundation in the fundamentals of classical physics, modern physics, quantum mechanics and electromagnetic theory while providing curriculum flexibility by way of a spectrum of technical electives to pursue individual interests. Faculty members are able to provide individual guidance and mentoring due to the relatively small student-to-faculty ratio. An important element of the physics program is the many research opportunities to pursue undergraduate research by working with a faculty mentor.
Program Offerings
Currently there is one minor and one concentration offered in the physics/applied physics undergraduate program as listed below.
Space Science Minor
Secondary Education Teacher (6-12) Concentration
Students majoring in physics may apply for financial assistance to defray the cost of attendance through the many work-study and other undergraduate research opportunities available with various physics faculty members in the department who are working on research projects funded by NASA, National Science Foundation (NSF), U.S. Department of Defense (DOD) and other federal agencies.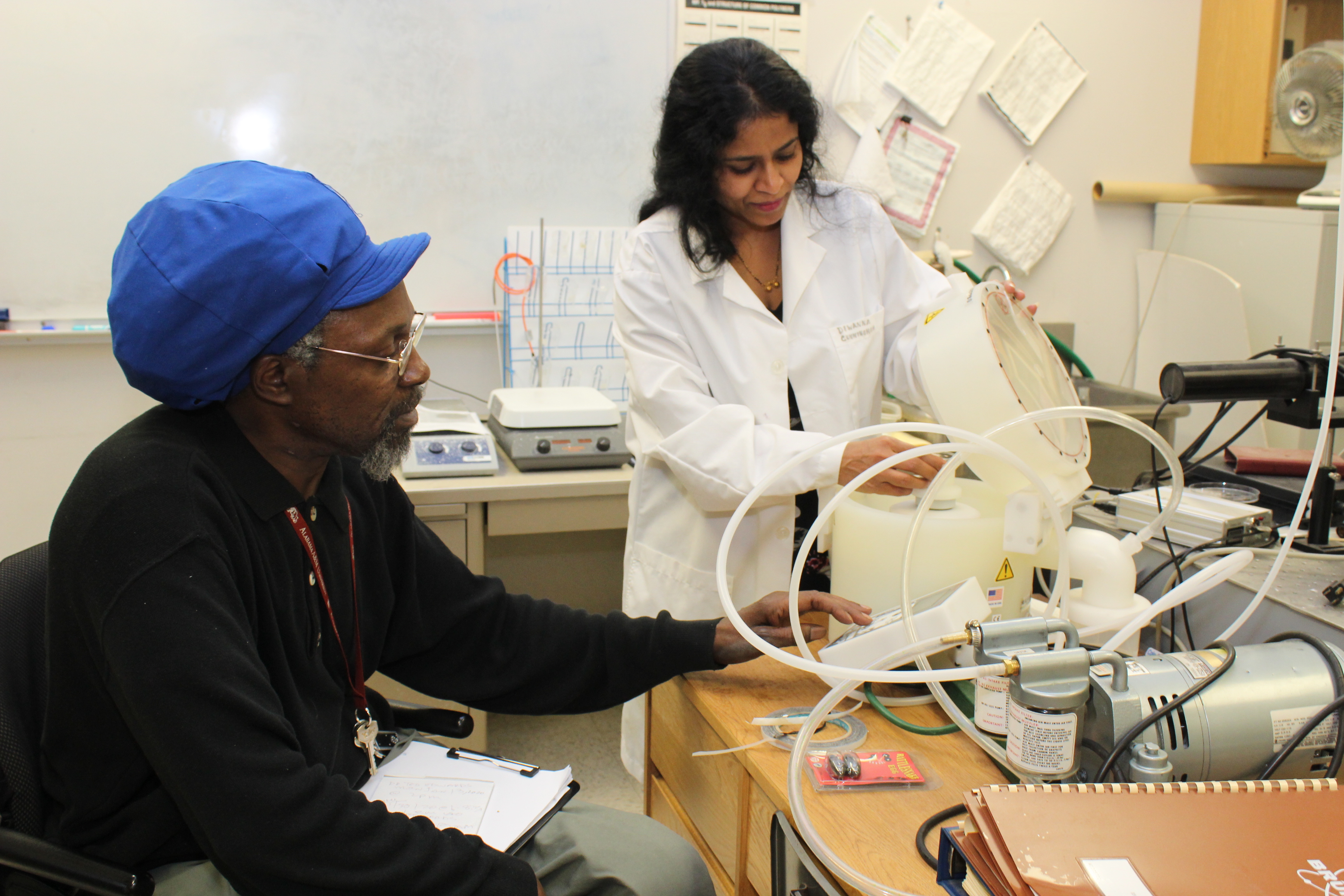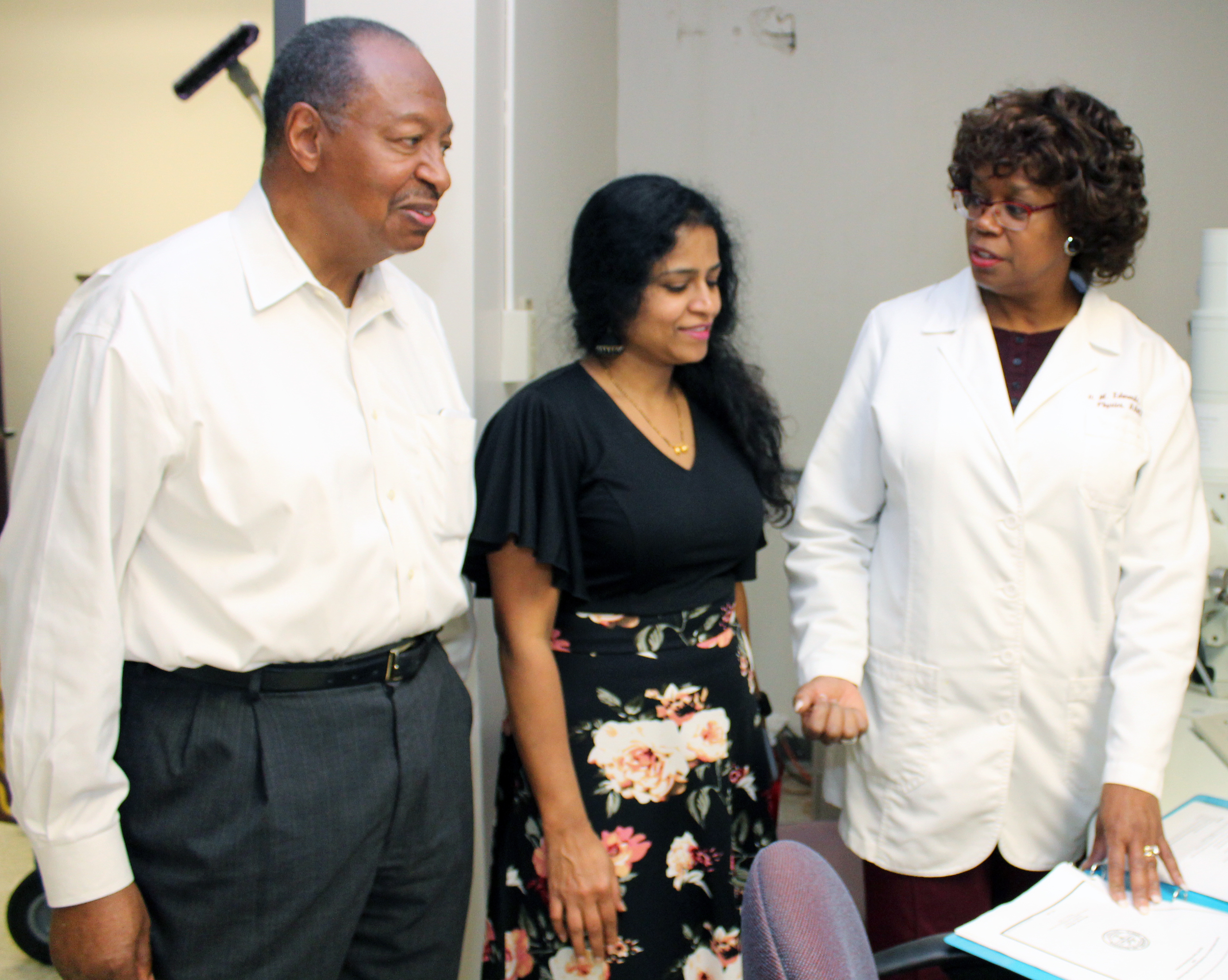 Looking for scholarships reach me at padmaja.guggilla@aamu.edu