Master of Public Administration
The Master of Public Administration (MPA) program will prepare students for a leadership career within private, nonprofit, public service organizations, communities, and leadership careers in public administration. The 36 credit hour program, consists of four specializations:

Criminal Justice Administration
Emergency Management
Homeland Security Administration
Organizational Development and Governance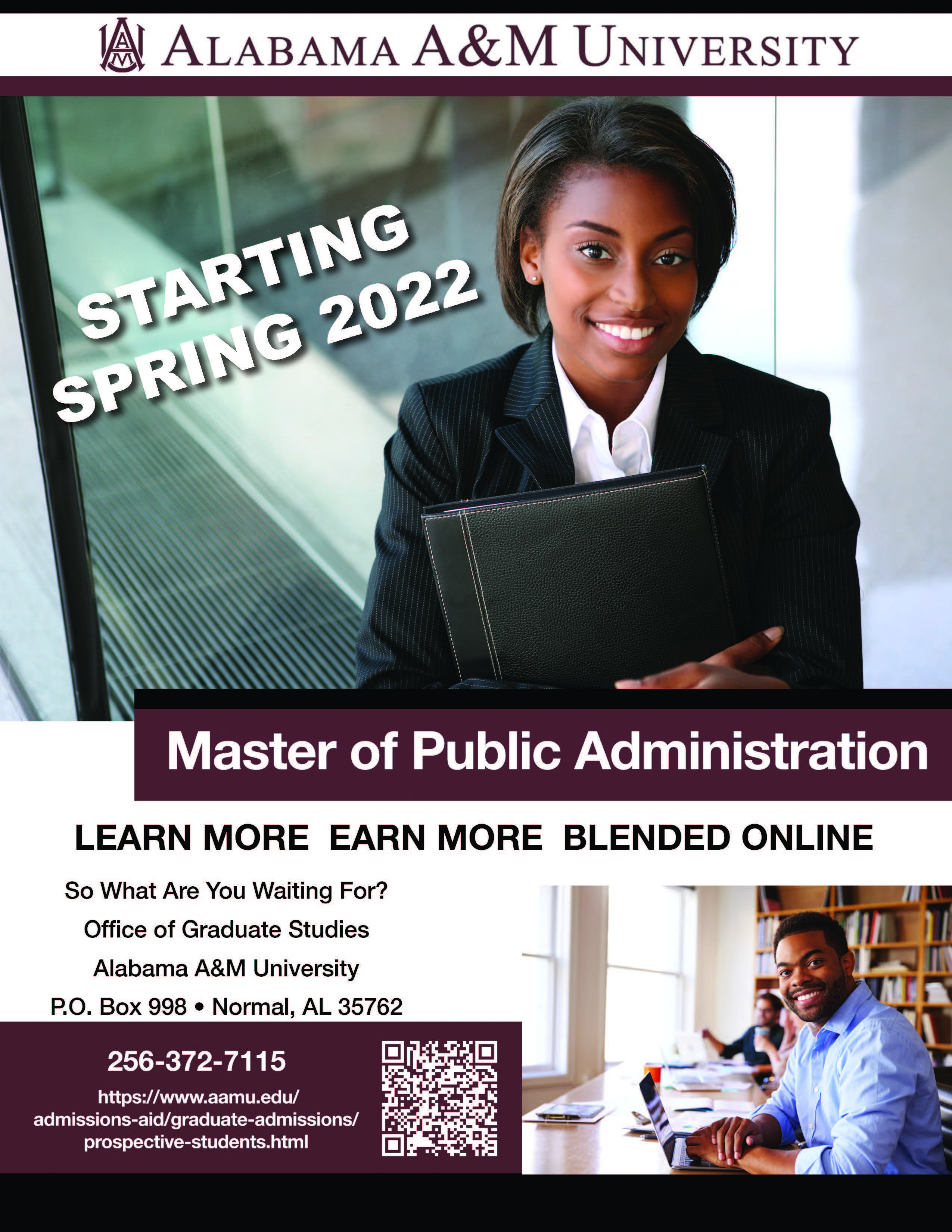 About This Program
The program is designed to be responsive to the needs of a diverse population and the social and economic needs of the state and region. The program will focus on the regulatory, political, economic, social, and cultural environments and the theories and concepts that influence management and evaluation of diverse public service organizations, programs, and processes. With this focus, the curriculum presents social entrepreneurial and business approaches to public services issues and opportunities at the state, county and local levels of government.

The MPA program is offered in a non-thesis hybrid format. Seventy-five percent of the program will be offered using the synchronous delivery mode while 25% will be offered using the asynchronous delivery mode.
Career Fields
The program will emphasize adherence to the values and ethical principles of the public administration profession in all aspects of public service.
Department Information
Visit the College of Business and Public Affairs website
Contacts Information
Dr. Michael E. Orok,
Program Coordinator
michael.orok@aamu.edu
(256) 372-5330
301 College of Business and Public Affairs Building