Bachelor of Science in Logistics and Supply Chain Management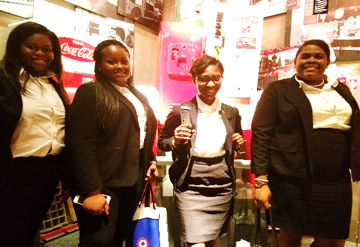 About This Program
The focus of this program is to equip students with the necessary skills to be successful in supply chain management and the interconnectedness of businesses including sourcing, manufacturing, and distribution through an interdisciplinary collection of courses from across the College.
Strategies, theory, and logistics reinforce the student's understanding of the fast-paced and rigorous nature of supply chain management, as well as its incredible value to the operation. Supply chain managers may not create A, B, or C, but they will get them where they need to be.
Salaries in Logistics
Earning a bachelor's degree is literally worth it when you have your eye on a career in logistics. The median salary for Logisticians is around $72,780. Depending on the company you work for, the experience you have, and the duties you are responsible for, you could earn more and might get into the top ten percent, grossing more than $112,100 annually.
Career Fields
Logistics Analyst
Transportation Manager
Logistics Manager
Supply Chain Manager
Distribution Manager
Purchasing and Materials Manager
Inventory Managers
Department Information
Visit the Management & Marketing website
Contacts Information
Dr. Jifeng Mu,
Interim Chair, Department of Management, Marketing & Logistics
jifeng.mu@aamu.edu
(256) 372-4796
School of Business (NSB)
Room 316a