Business Administration Concentration in International Business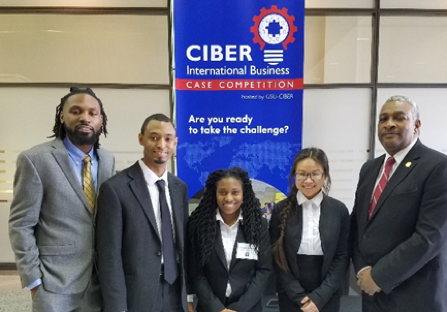 About This Program
The concentration in International Business teaches students how to think globally about the business world. They also learn how to manage multinational businesses and how to turn local and national companies into international success stories.


Salaries in International Business
It is difficult to know what to expect from salaries in international business since they reflect already varied salaries in the world of business in general. Many possible career paths are open to those interested in business and travel each with varying levels of supply and demand.
Career Fields
Manage imports and exports in multinational corporations
Translate for businesses
Travel abroad to facilitate business deals
Prepare employees for foreign travel and business dealings
Study and implement ethical behavior and standards
Practice cultural sensitivity in business
Represent your company internationally as a sales representative or consultant
Department Information
Visit the Management & Marketing website
Contacts Information
Dr. Jifeng Mu,
Interim Chair, Department of Management, Marketing & Logistics
jifeng.mu@aamu.edu
(256) 372-4796
New School of Business (NSB)
Room 316a