Behavioral Health Workforce Training Program-II Fellows
Behavioral Health describes the connection between our behaviors and our overall health and well-being. The Behavioral Health Workforce Training Program II (BHWTP-II) is a Fellows Program designed for AAMU MSW students who are entering SWK 680 (Field Placement II), and who wish to enhance their skills and professional development in the area of behavioral and integrative health. Funded by HRSA (Health Resources Services Administration), this innovative program is designed to develop and expand the behavioral health workforce serving populations across the lifespan--including rural and medically underserved areas. As an AAMU MSW student, you are well-placed to address the nation's need for qualified, highly skilled social work professionals. The BHWTP-II Fellows Program can help you open the door to great opportunities to assist our most vulnerable communities and populations. This program is designed for students in both Community Mental Health and Family Child Welfare concentrations.
Trainee Benefits
Conferences and Workshops
Tele-Mental Health Training
Social Work Licensure Preparation
Coursework in Behavioral Health & Primary Care
Inter-professional training and workshops
Profession development
Employment resources
$10,000 stipend award
Fellowship graduates are serving communities at the federal, state and local levels
Post-Graduation Follow-up
Community, University and Partnership Benefits
Conferences and workshops
Continuing Education Units
Contact information
Project Coordinator: Ms. Esophia Clayborn, LICSW-PIP, BCD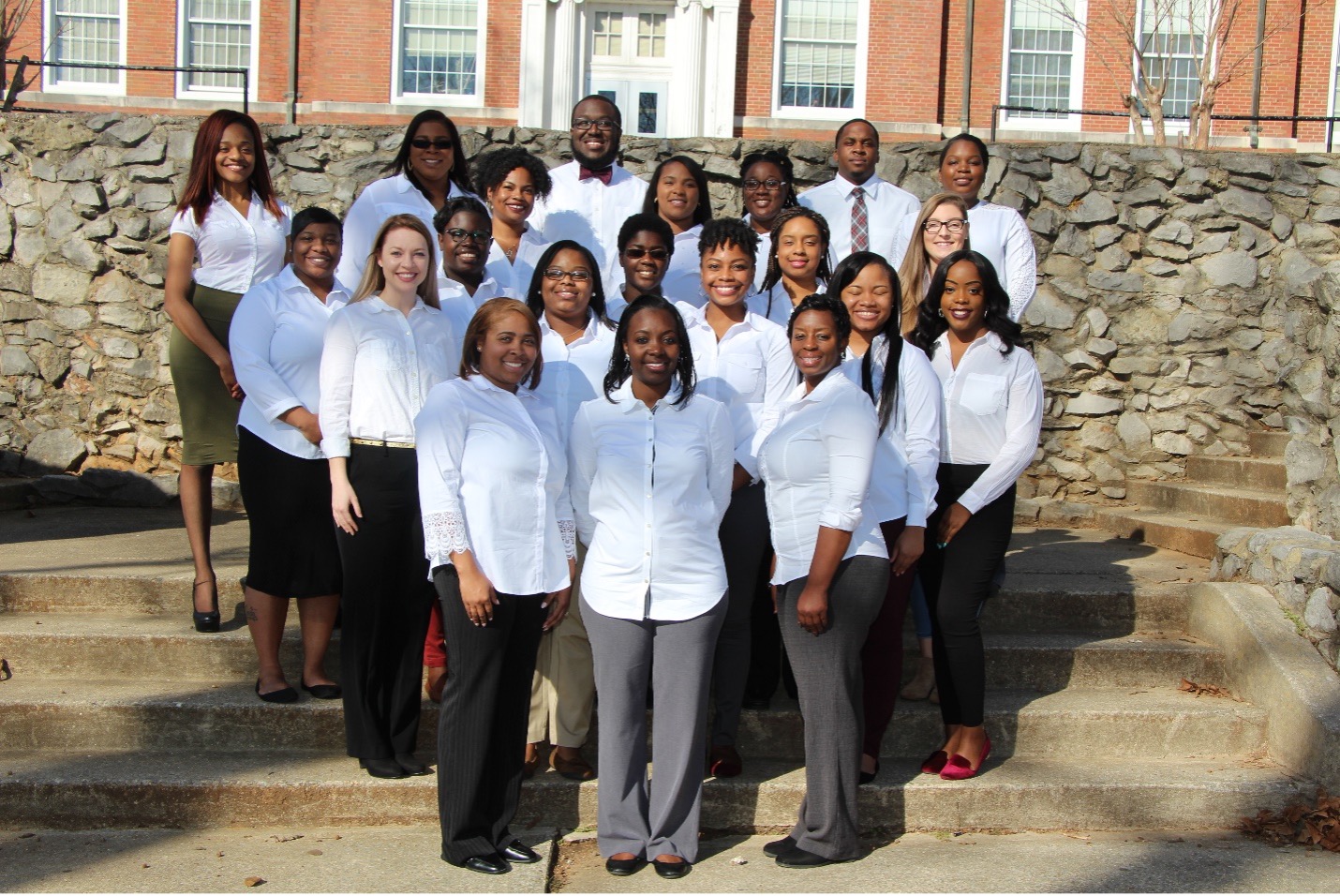 BHWTP Fellows 2017-2018
This program is supported by the Health Resources and Services Administration (HRSA) of the U.S. Department of Health and Human Services (HHS) as part of an award totaling $1,919,656.00 with 0% financed with non-governmental sources. The contents are those of the author(s) and do not necessarily represent the official views of, nor an endorsement, by HRSA, HHS, or the U.S. Government. For more information, please visit HRSA.gov.