Awards & Contests
GWENDOLYN BROOKS POETRY CONTEST
The Department of English and Foreign Language seeks poetry written in English by undergraduate students of Alabama A&M University full or part-time. Deadline—April 15th, 2021. PRIZES: 1st: $100, 2nd: $75, 3rd: $50.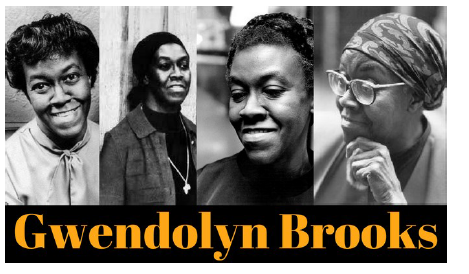 2021 contest rules
POEMS MUST BE...
Written in Microsoft Word or saved as a PDF and titled only (any self-identifying information on the po-em(s) themselves will disqualify the poem(s);

Formatted using 12-point sized Times New Roman font;

Sixty lines or less (refers only to the body of the poem);

Sixty-six characters or less on each line (refers to the formatting limit of sixty-six characters per line which includes letters, punctuation, and spaces. More than sixty-six characters/line or sixty lines (based on 12-point font) will not be considered);

Submitted with a cover letter and photo of YOU; and

Submitted using this link
THE COVER LETTER MUST INCLUDE...
Name as you want it to appear in our records, publications, and certificate;

A# — Banner number, Major, and Classification;

US Post Office mailing address and email address

Titles of each poem (Also, include on each poem.); and

Brief biography of no more than 120 words, written in third person. Feel free to add any website or contact information as well.
Click here for complete submission details
2020 WINNERS
1st Place Alisha Holman "Sunflower"
2nd Place Ariel Wright "Brown"
3rd Place Faith Boyles "Scary Things"
Honorable Mention
Dallis Wolfe "Eulogy of My Friend Black Man"
Philemon Jones "Alpine Baby"
In order to view PDF files on your computer, you must have a PDF reader program installed. If you do not already have such a reader, you can download a free reader at Adobe's website: Download Adobe Acrobat Reader Software