Alumni Hall of Fame to Honor Six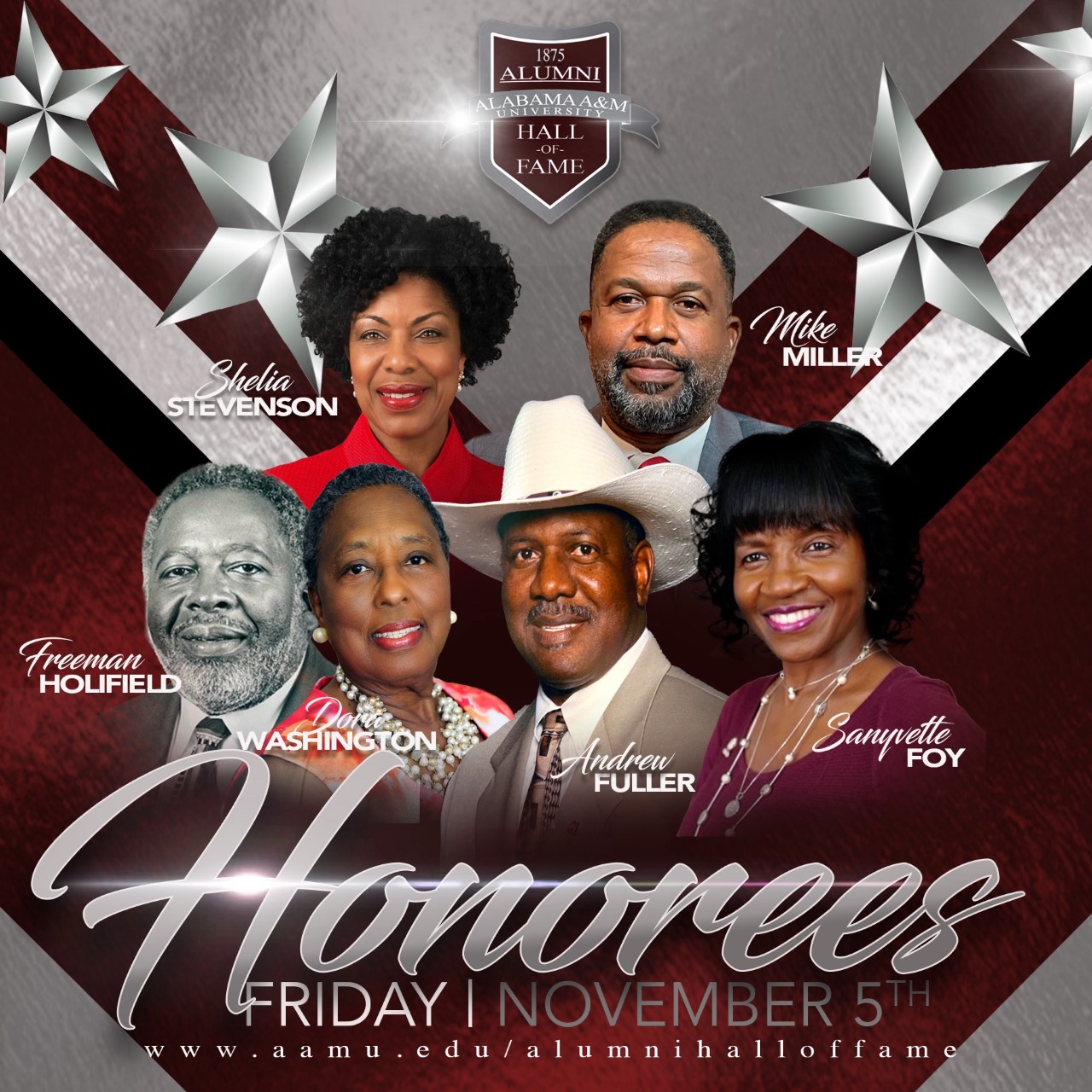 November 05, 2021
Alumni Hall of Fame to Honor Six
The Alabama A&M University Alumni Association, Inc., has announced the Alumni Hall of Fame honorees, presented every five years. The event will be held on Friday, November 5, at The Jackson Center at 7 p.m.
The six include Dr. Shelia Nash-Stevenson (Science); Dr. Dora S. Washington (Education); Dr. SanYvette Williams-Foy (Medicine); Freeman Holifield, Sr. (Government/Law), Andrew Fuller (Community Service) and Michael Miller (Business/Industry) will be honored as part of the Alumni Hall of Fame's Class of 2020.
The AAMU Alumni Hall of Fame was founded in 1989 to honor those outstanding alumni who excelled in their chosen professions. Outstanding individuals are inducted from the following categories: ● Arts/Entertainment; ● Business/Industry; ● Community Services; ● Education; ● Government/Law; ● Medicine; ● Science. The category of athletics is covered by the AAMU Athletic Hall of Fame.
For additional information, contact the Office of Alumni Affairs at (256) 372-5287 or e-mail alumniaffairs@bulldogs.aamu.edu.