A&M Grad Named Teacher of the Year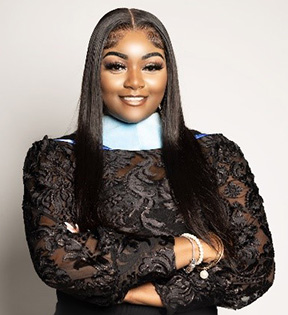 December 09, 2022
Holding Banner for Pre-Elementary Ed Program
Two-time Alabama A&M University graduate Mikiala Gaines has been recognized as Teacher of the Year at a local elementary school in the Huntsville City School District.
Gaines completed her training in the Department of Teacher Education and Leadership and obtained her bachelor's and master's degrees in pre-elementary education at AAMU, where she was a member of the Future Teachers of America and was actively involved in community service.
Gaines is a second-year teacher and currently teaches kindergarten at Sonnie Hereford Elementary.