Tree Lighting 2020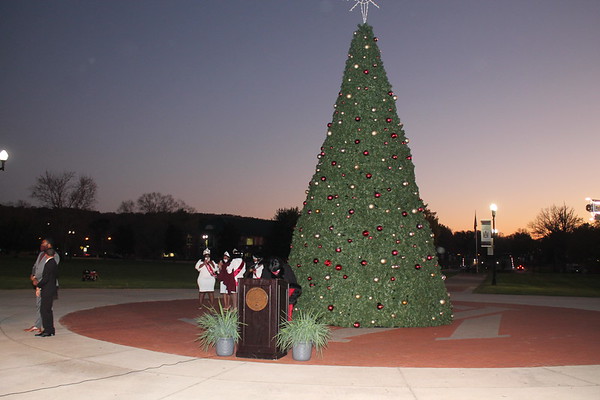 November 20, 2020
Tree Lighting 2020
On November 17, 2020, Alabama A&M University (AAMU) celebrated its annual Christmas Tree Lighting virtually in 2020, allowing students, faculty and staff to watch from the comfort of their residences. PHOTOS (See VIDEO by Electronic Media Communications)
Presented by the Student Government Association and the Bulldog Pride Committee, the activity limited audience participation on The Quad due to the COVID-19 pandemic.
First Lady Abbiegail Hugine hosted the 17-minute program and introduced participants. Among the program presenters was Dr. Kyla Pitcher, interim associate vice president for student affairs, who song "Silent Night" and later "Joy to the World."
Other participants included SGA Executive Secretary Carl Moore; Miss AAMU Rakia Bates and Class Queens; AAMU President Andrew Hugine, Jr., who provided a brief holiday message; and SGA Executive President Japhe Jelks.