AAMU Hosts 'Grandmother of Juneteenth'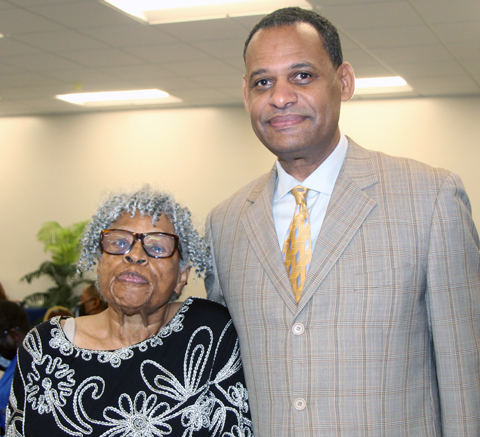 September 07, 2022
Legend Urges Community and Civic Involvement
"The Joy of Juneteenth" tour brought Dr. Opal Lee to the City of Huntsville to discuss the history and significance of celebrating the anniversary of the day General Gordon Granger proclaimed the emancipation of enslaved people in Texas. PHOTOS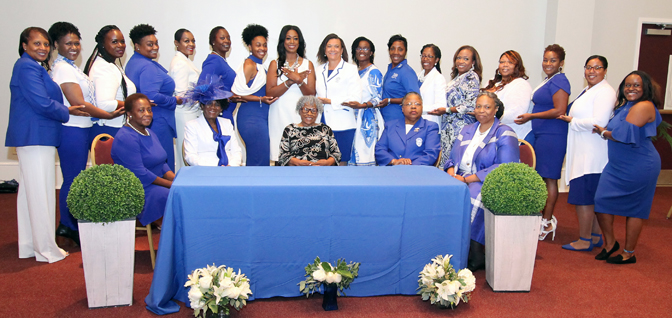 "The Joy of Juneteenth" was sponsored by the UAH Humanities Center, and in partnership with United Women of Color. Collaborators for Dr. Lee's visit also included Alabama A&M University, the City of Huntsville, Highlands Elementary PTA, Madison County Commission District 6, Oakwood University, St. John AME Church, UAH Music, and Zeta Phi Beta Sorority.
Known as the "Grandmother of Juneteenth," Dr. Opal Lee was present on June 17, 2021, when President Joe Biden signed the Juneteenth National Independence Day Act, thereby establishing June 19, or "Juneteenth," as a federal holiday. Dr. Lee said, on that day, "Now we can celebrate freedom from the 19th of June to the 4th of July!"
Opal Lee was born in Marshall, Texas in 1926 and moved to Fort Worth, Texas in 1937. On June 19, 1939, at the age of 12, her family's home was destroyed. Neither she nor her family allowed this to deter them from making an impact in their community. Dr. Lee has served on many boards and with many organizations, including Citizens Concerned with Human Dignity, Habitat for Humanity, and the Tarrant County Black Historical & Genealogical Society—an organization dedicated to preserving the history of Fort Worth's Black populace.
During her tenure as chairman of the Community Food Bank, the organization received the $1.3-million 33,000-square-foot facility that now serves 500 families per day. Dr. Lee is the oldest living board member of the National Juneteenth Observance Foundation, a national movement started by the late Dr. Ronald Myers to have Juneteenth declared a National Holiday.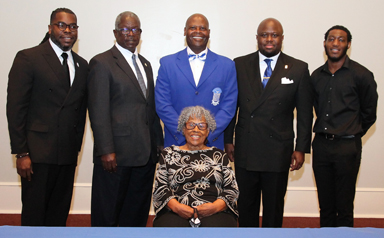 At 90 years of age, to bring awareness to the need for celebrating Juneteenth nationally, Dr. Lee began a walking campaign from Fort Worth, TX to Washington, D.C. She walked 2.5 miles in cities across the country to represent the 2.5 years it took after President Lincoln signed the Emancipation Proclamation for enforcement to reach Texas and free the enslaved. In 2019, Dr. Lee launched an online petition campaign that garnered over 1.6 million signatures to continue the crusade for holiday observance.
Earlier this year, Texas Congressman Marc Veasey and 33 other members of Congress nominated Dr. Lee for the 2022 Nobel Peace Prize for her work to "advance understanding and respect between individuals of different backgrounds and socioeconomic levels."
During her visit to Huntsville, Dr. Lee met with dignitaries from across the city, attended a church service at St. John AME; signed copies of her book, "Juneteenth: A Children's Story," at Oakwood University; read her book to students at a local public elementary school; toured the campus of Alabama A&M University and took part in activities cooordinated by Dr. Bonnie Banks; and participated in a public dialogue on the campus of The University of Alabama in Huntsville.
TOP: AAMU President Daniel K. Wims (r) with Dr. Opal Lee, 'Grandmother of Juneteenth.'